In selected spaces you can create your own avatar and use gestures to interact with others.
Create and edit your own avatar
(The information in this chapter refers to the avatar system of ReadyPlayerMe. If another avatar system is set in the space, the functionality may differ.)
At the beginning enter a name for your avatar and choose a body type.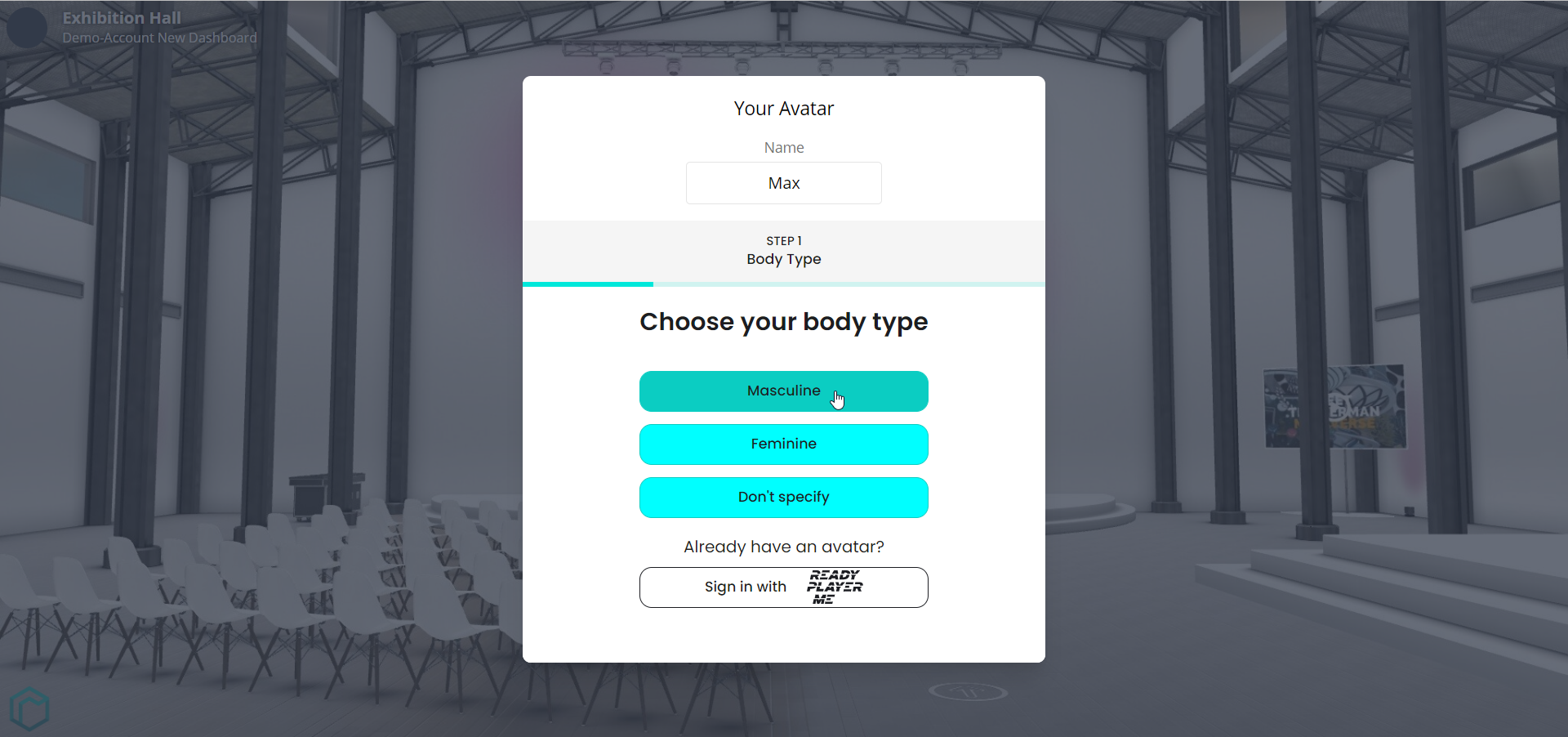 To generate your avatar, you can simply upload a photo. However, this is not obligatory, you can also create your avatar yourself without uploading a photo.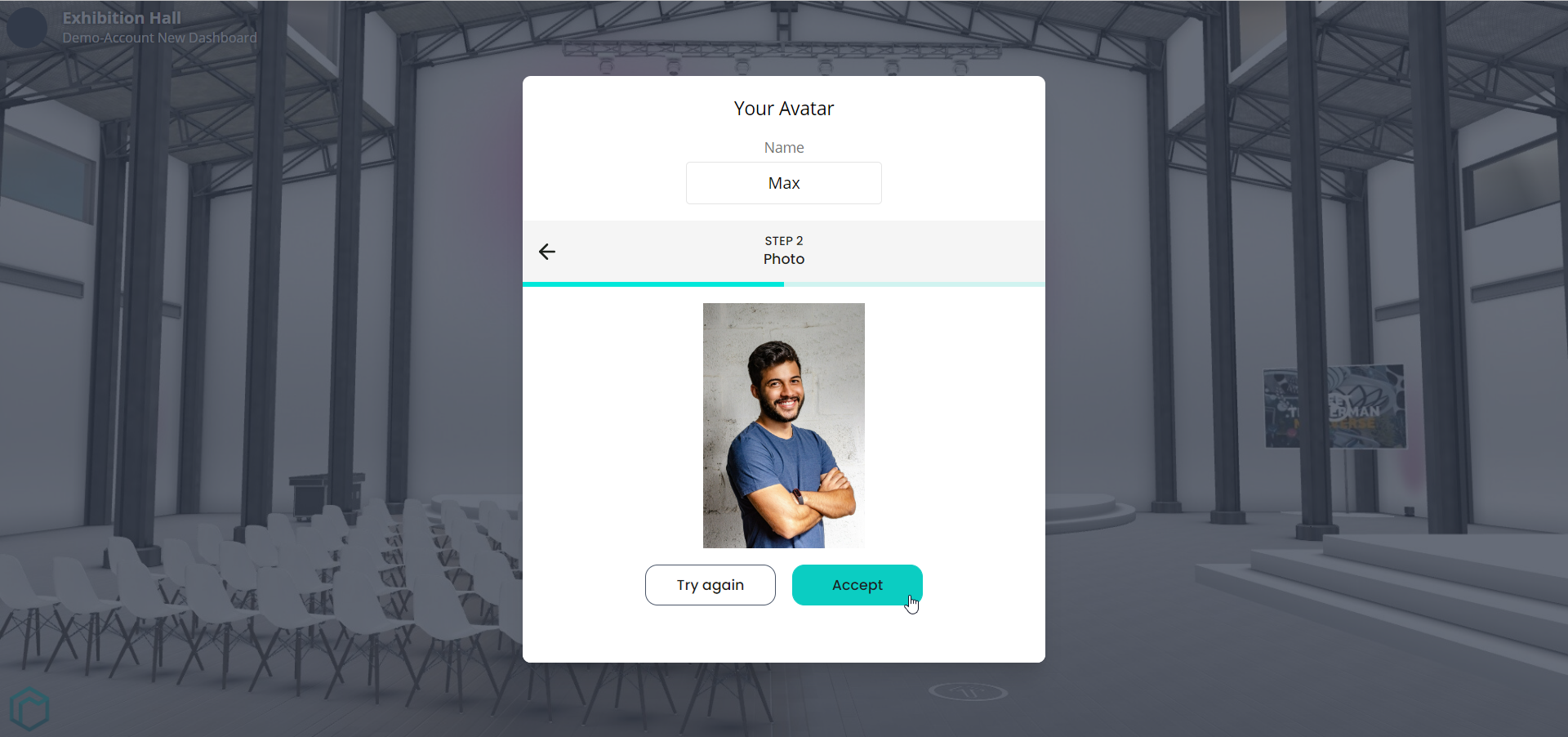 Now an avatar will be generated from your photo, which you can customize in the last step.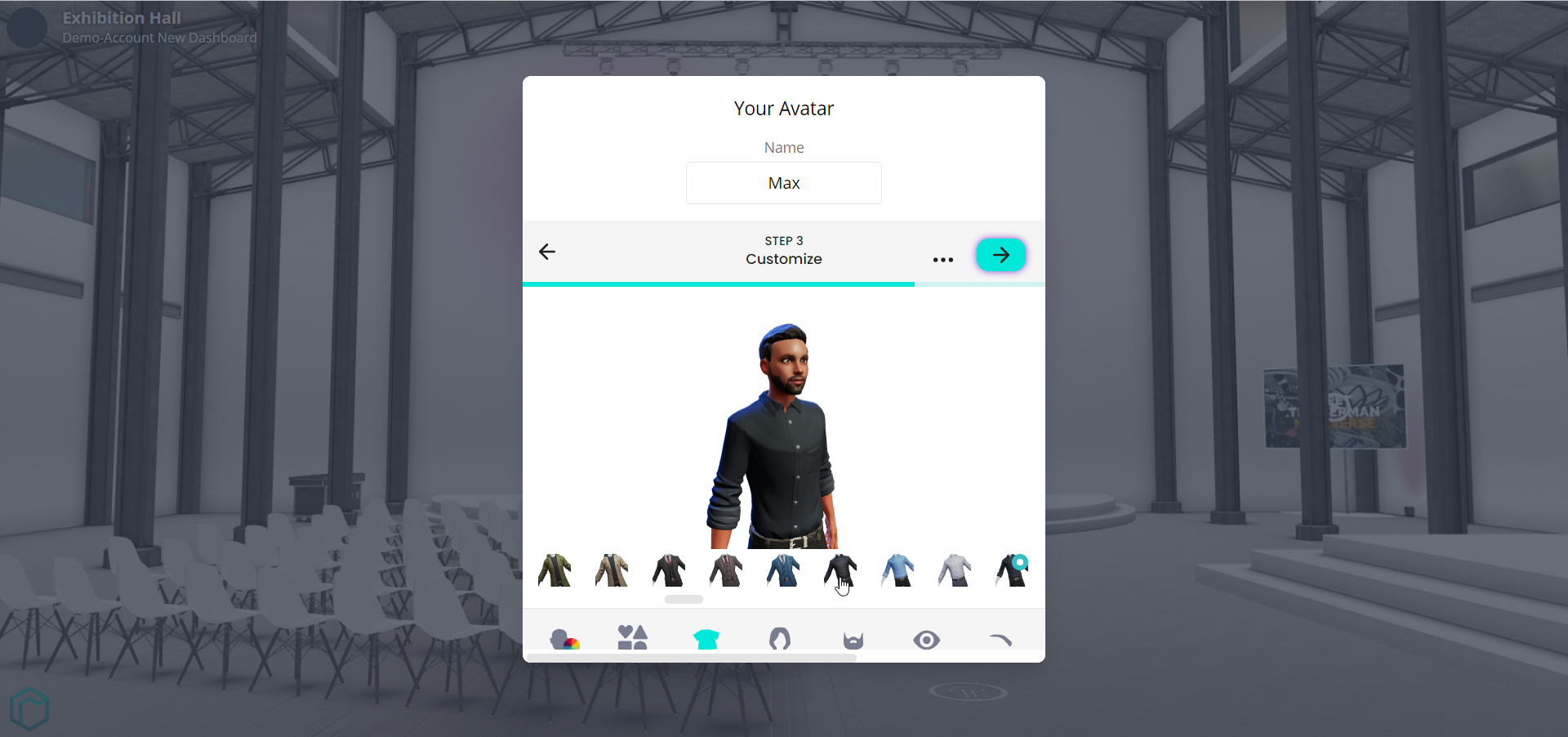 Use avatar gestures
By clicking on the hand icon located at the bottom center, you will have various interaction options available, such as waving or dancing. This way you can interact with other participants in the space and express your emotions.