If the feature is enabled, Post-its in the Space Viewer can be used to interactively collaborate with others.
Use Post-its in a space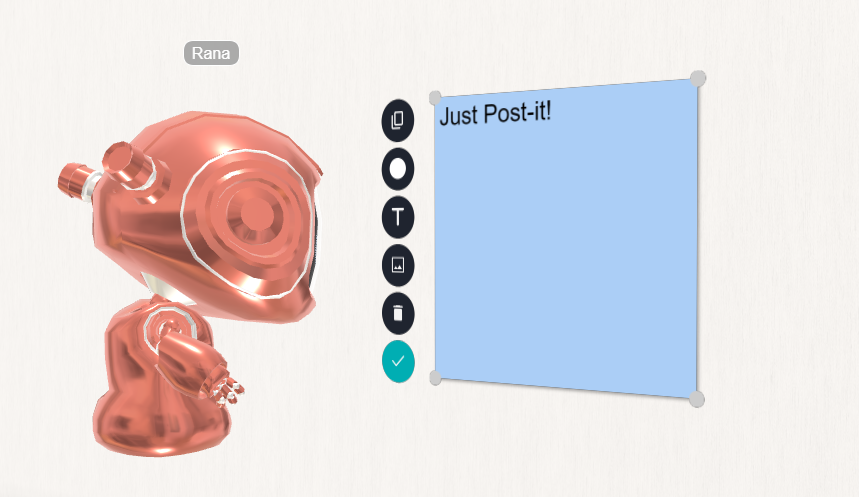 To add a Post-it, simply click on the Post-it button at the bottom right.

You can edit Post-its of yourself and others even afterwards by clicking on them.
When you want to edit a Post-it, you will see a toolbar on the side of the Post-it: