You can use links to connect different 3D spaces with each other. In this article you will learn more about creating links between spaces.
1. Select a 3D object that will take the user into the new 3D space. For example, you can place a door from the 3D object catalog in your space or you can use a virtual portal. There is no limit to your creativity!
User Experience Tip
Some doors can even be given a preview image (plane) - this makes it more obvious that another 3D space can be found there.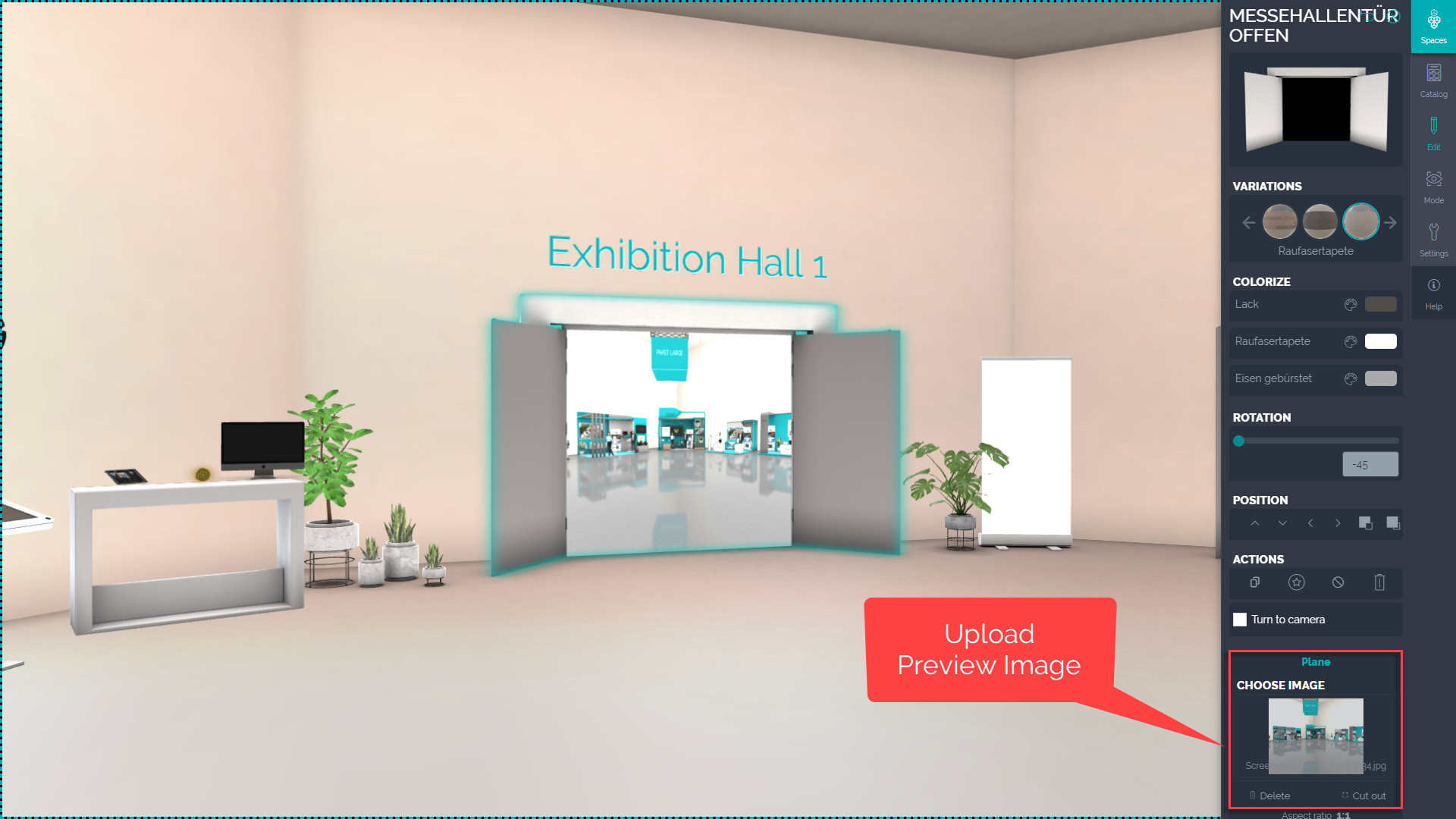 To make the link even more prominent, you can add a highlight effect and a tooltip to the virtual door. (Example tooltip: "Click here to enter exhibition hall 2").
2. Now you only have to put the 3D space of your choice in the Link field. Use the following parameters
/space/429267acee?autostart=1
Insert the Space Viewer ID of the space in the middle.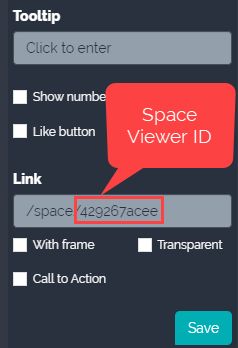 The Space Viewer ID is part of the web link to the 3D Space Viewer. You can get this via your dashboard. For more information, read the article "How to share and embed a space".

User Experience Tip
Add the URL parameter ?autostart=1 after the Viewer ID. The new space will then load directly and it will no longer be necessary to click on the 3D button again.
3. Don't forget to save!