Which avatar types are available and which one works best for my 3D space? In this article you will find out.
You can activate live avatars in the settings of your space. You can find out more about how this works here.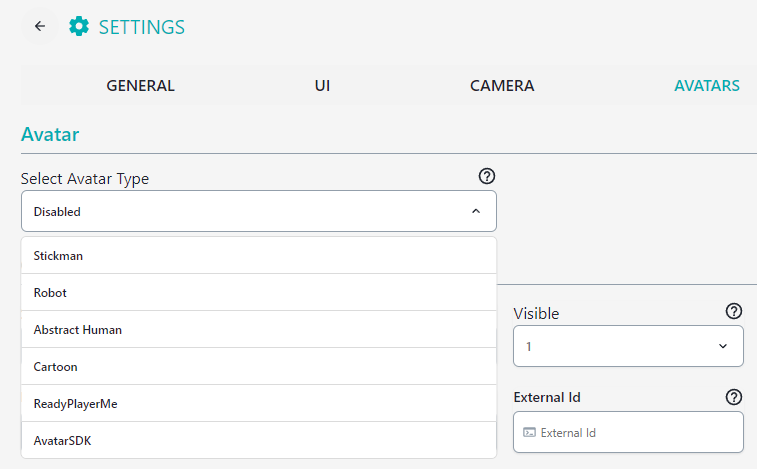 You can choose from different avatar types. They have different configuration options and can also differentiate in terms of performance. You should be able to estimate the number of guests you expect in the room before deciding on a compatible avatar system. However, the computing power of the end user's PC also plays a critical role here.
Here is an overview of the avatar systems:
Stickman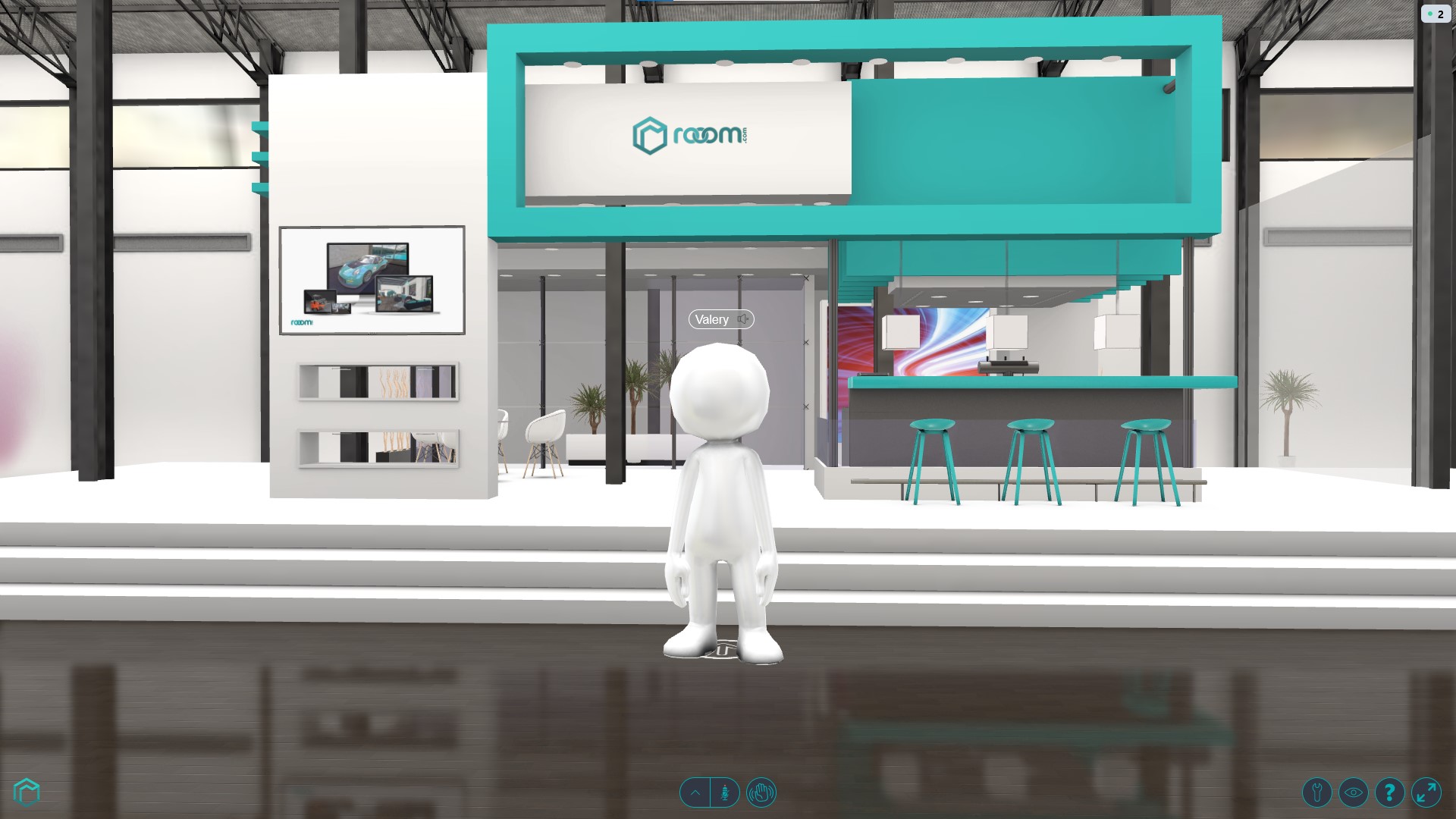 The stickman-style avatars are very simple and are suitable for large events with an anonymous audience, for instance. They are standardized, similar in appearance and can only be customized in terms of name and color. Here you can choose from a fixed color palette.
Robot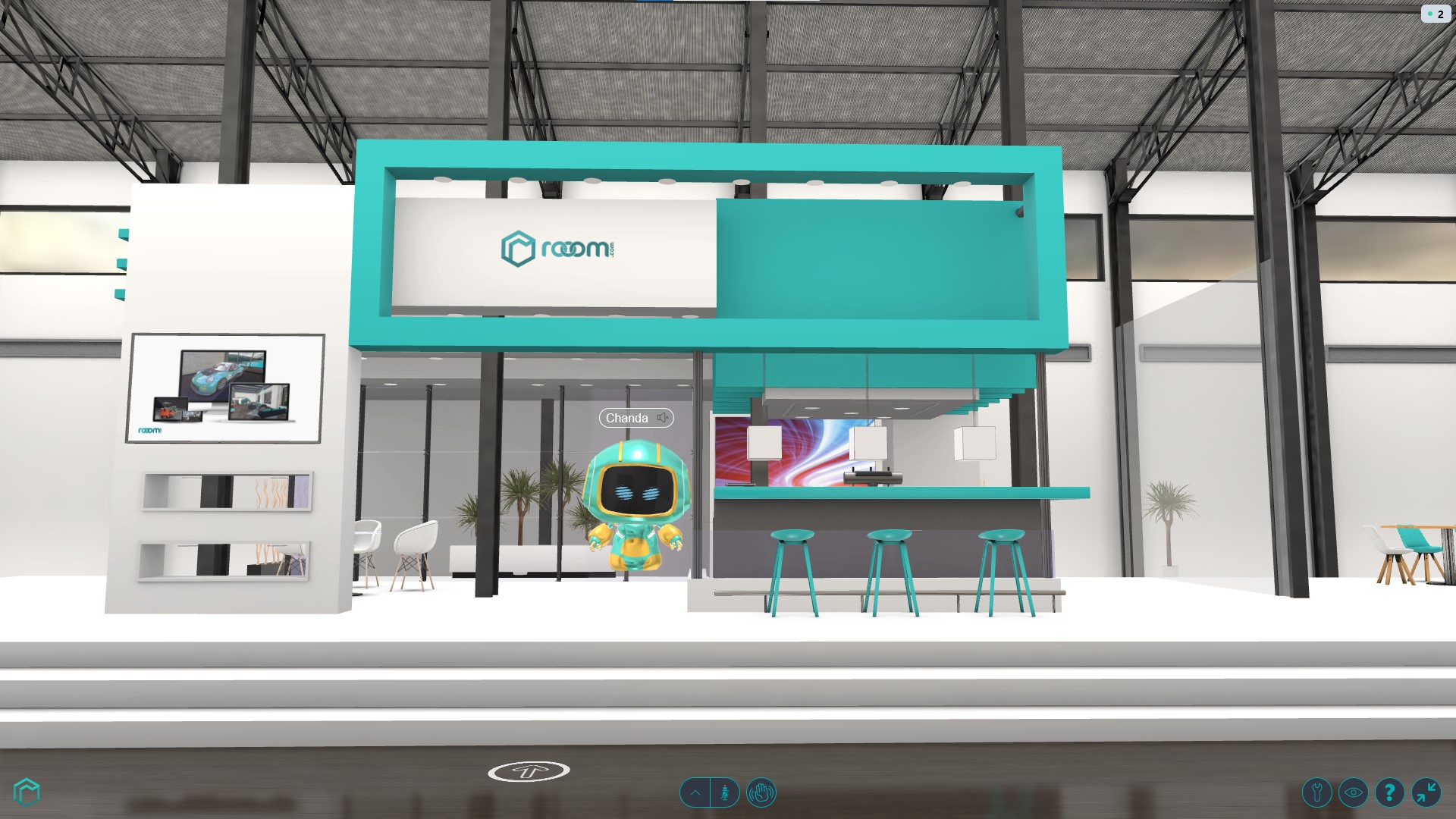 The same is applicable to the robo avatars. Different colors can be combined with each other here. The robots can only do limited gestures. Complex movements like dancing or jumping are not possible here, but waving or pointing at something is.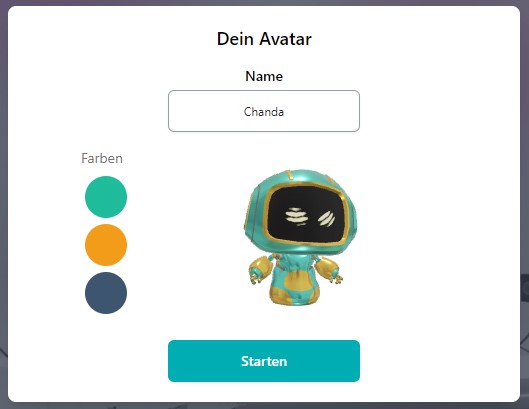 Abstract Human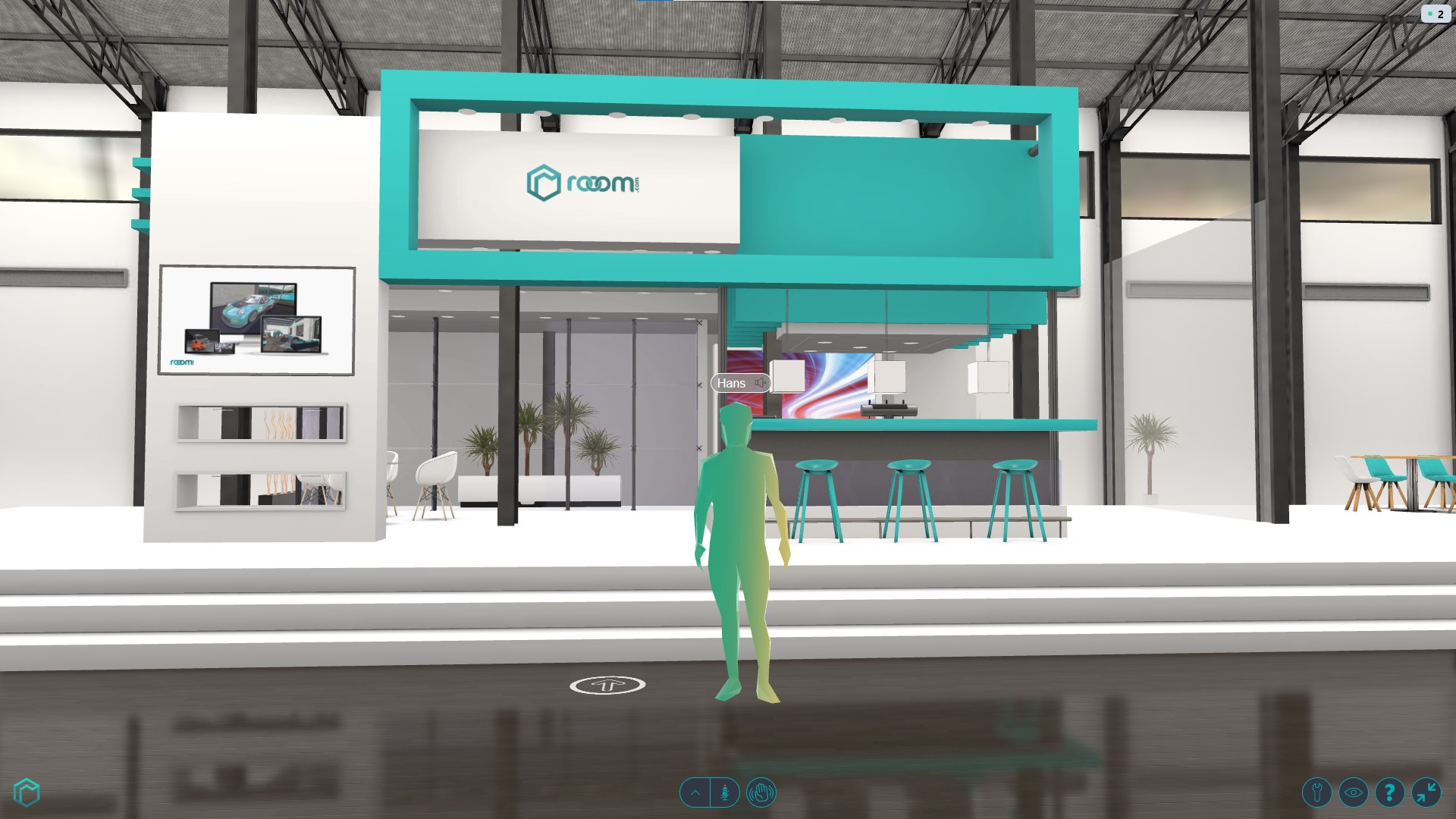 The abstract avatars have the advantage of requiring only low computing capacity. This means that many guests can visit a space at the same time without impacting performance. There is no color configuration here.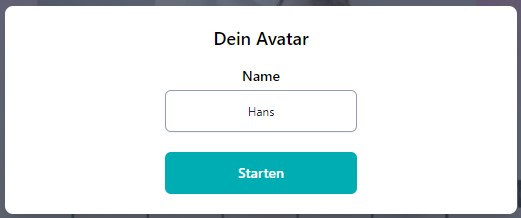 Cartoon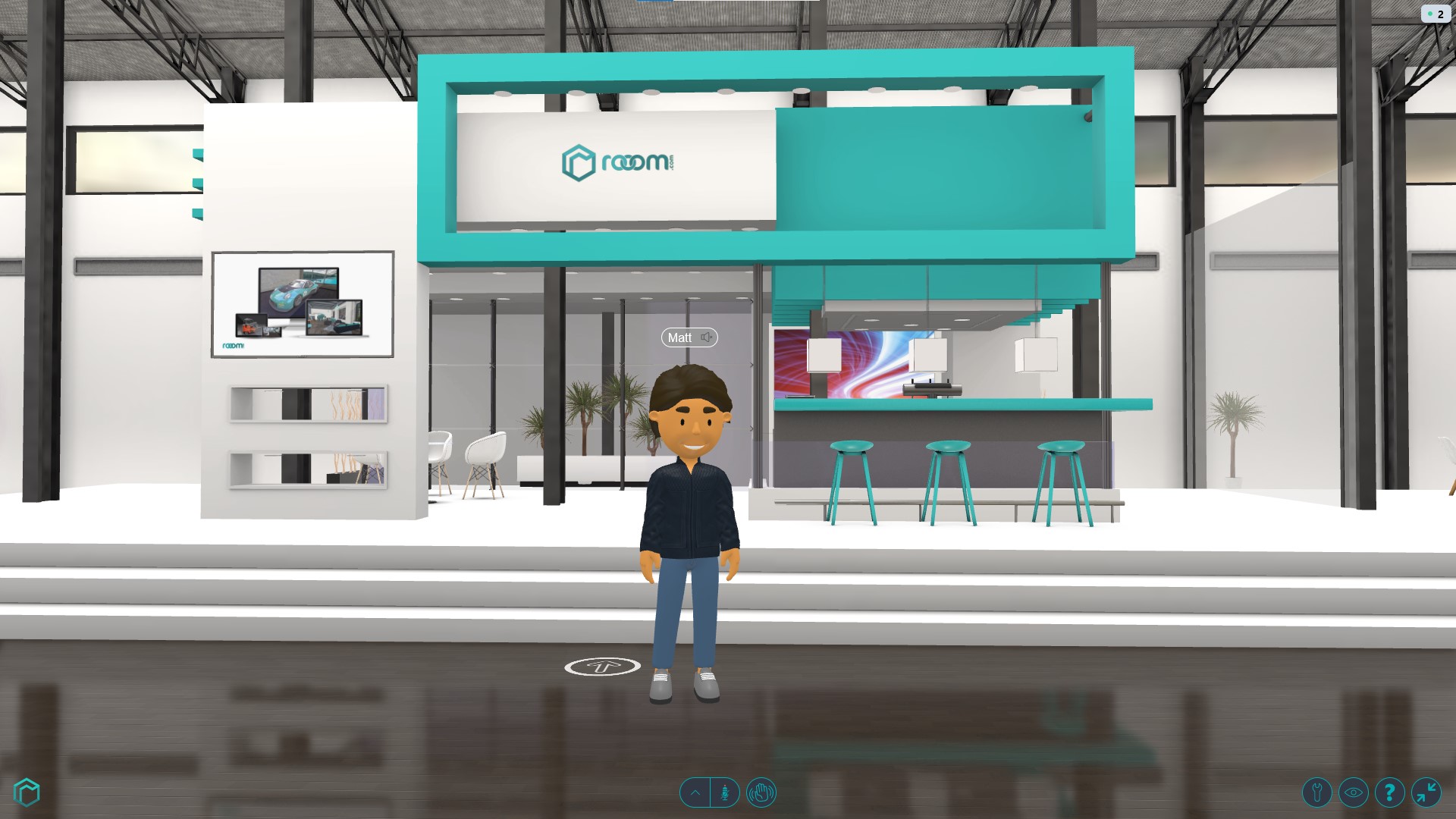 Die Cartoon-Avatare sind etwas komplexer und haben mehrere Konfigurationsmöglichkeiten:
Gender
Skin color
Hairstyle
Facial characteristics (eyes, nose, beard)
Accessories (glasses, headphones, jewelry)
Clothing (top, bottom, shoes)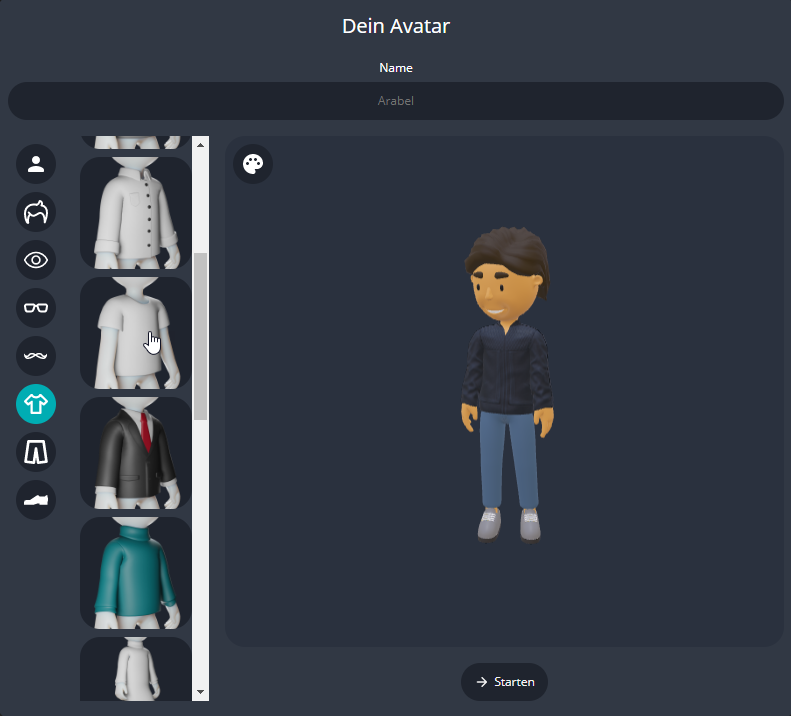 ReadyPlayerMe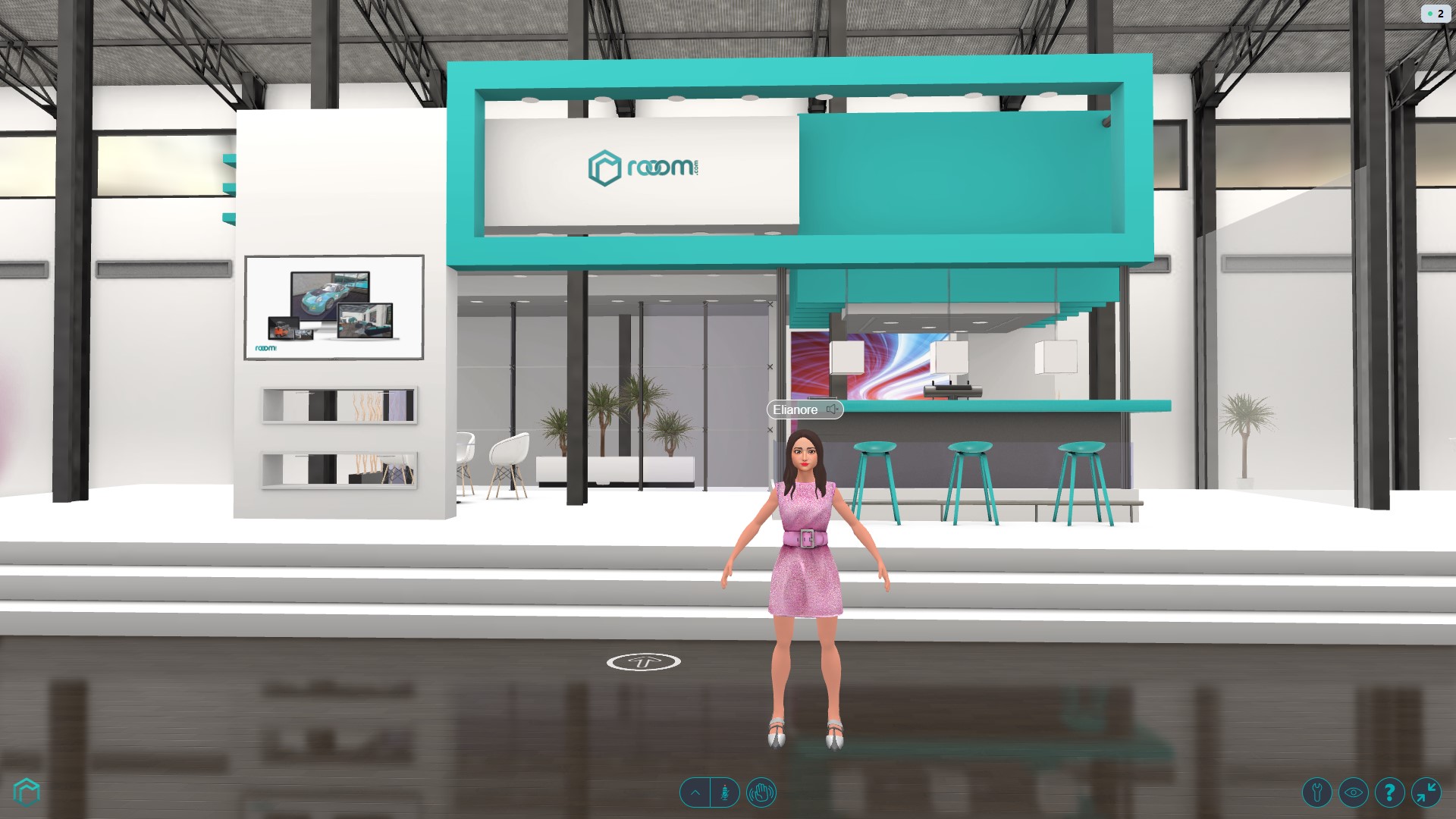 ReadyPlayerMe (RPM) is a cross-platform avatar system. This means that users can access different Metaverse applications using the same avatar, as long as these applications have a ReadyPlayerMe API. This ensures a uniform identity in the Metaverse.
With RPM avatars it is possible to upload a photo that will automatically generate the avatar
After that, the appearance and outfit can be customized further. ReadyPlayerMe even supports NFT collections for avatars.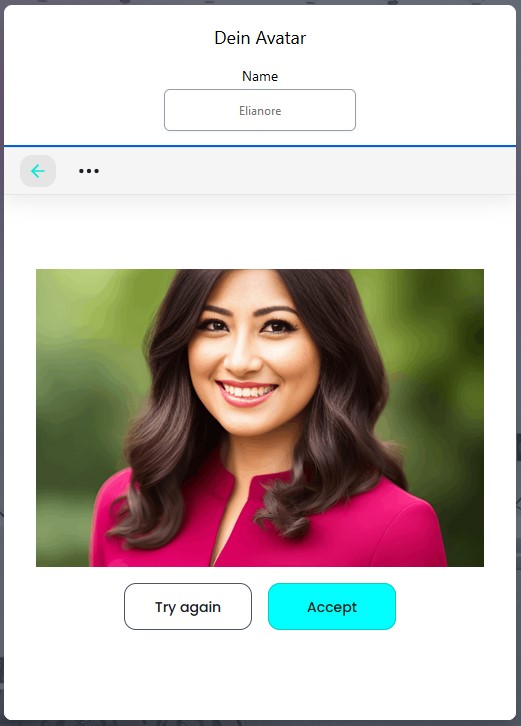 Comparison
This overview can help you to decide on the right avatar system:
Avatar Type

Stickman

Robot

Abstract

Cartoon

RPM

Configuration

Name,
color

Name,
colors

Name

All

All

Number of Gestures

8

3

17

12

17