The Quicklinks allow your event participants to log in easily with just one click.
What are quicklinks?
Quicklinks are personalized links that are only valid for a certain period of time and lead the respective person to a previously set page of your event.
The special thing about them is that the link URL automatically logs them in to their profile of your event.
Quicklinks are very sensitive data that should be treated confidentially, as they allow access to the user profile.
Create Quicklinks
To create quicklinks do the following:
Go to Participants -> Quicklinks.
Click on "Create Quicklink".
In the upper field enter the URL of the page the quicklinks should redirect to after the automatic login. (If you leave this field empty, the quicklinks will automatically redirect to the set start page).
Select an expiration date or a number of hours after which the quicklinks will lose their validity.
Click Save.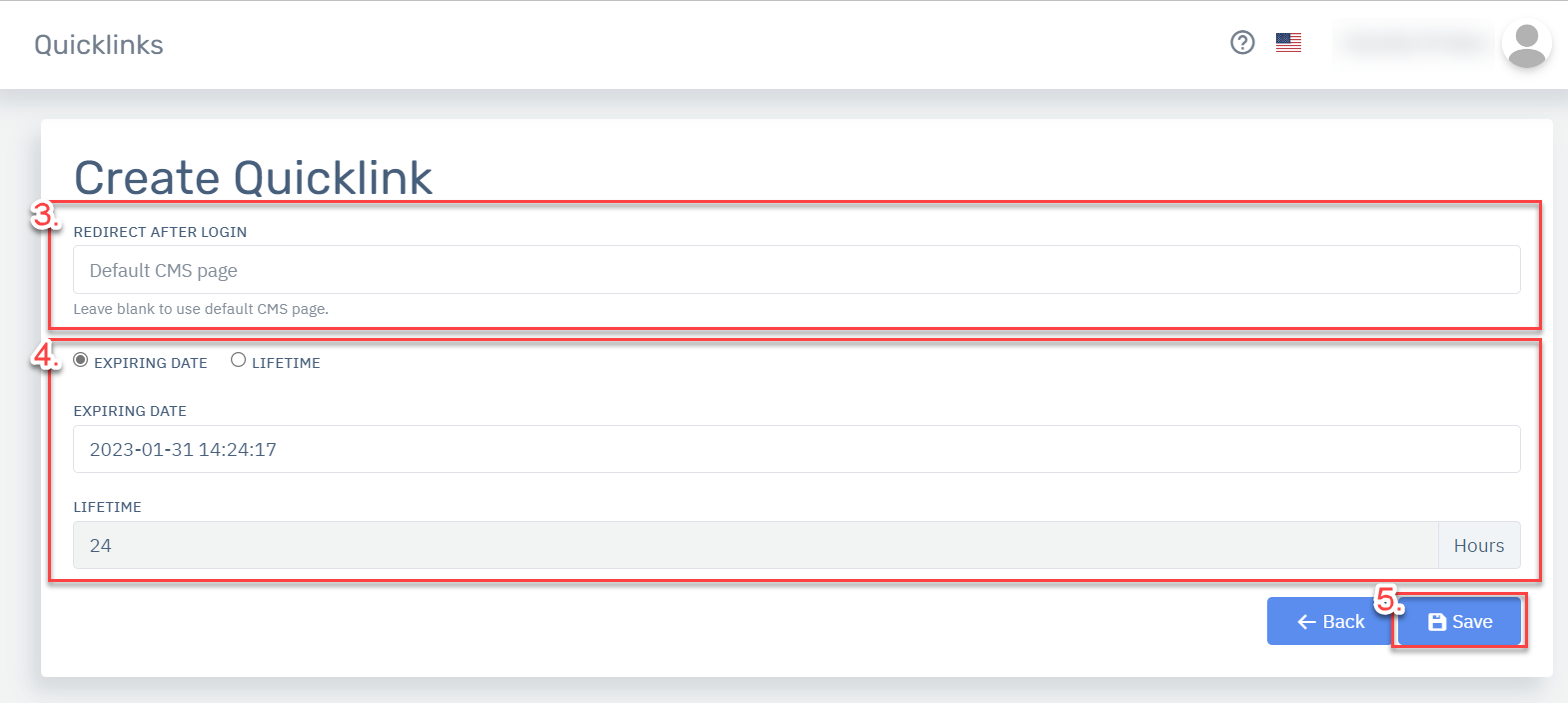 Manage quicklinks
After you have created quicklinks, they will appear in the list under Participants -> Quicklinks. Here you can find information about how long the links are valid, which page they lead to and when they were created.
You can download the quicklinks as CSV, Excel or JSON, edit or delete them.
Use quicklinks in mailings
To conveniently use the quicklinks in the registration mail or newsletter mailing tool,
activate the item "Quicklinks usable in newsletter and registration email" under Setup -> Edit Event -> Settings.
After that, the quicklinks will appear with the variables and you can easily insert them into your mails.
Click here for more infos on using the mailing tools of rooomEvents.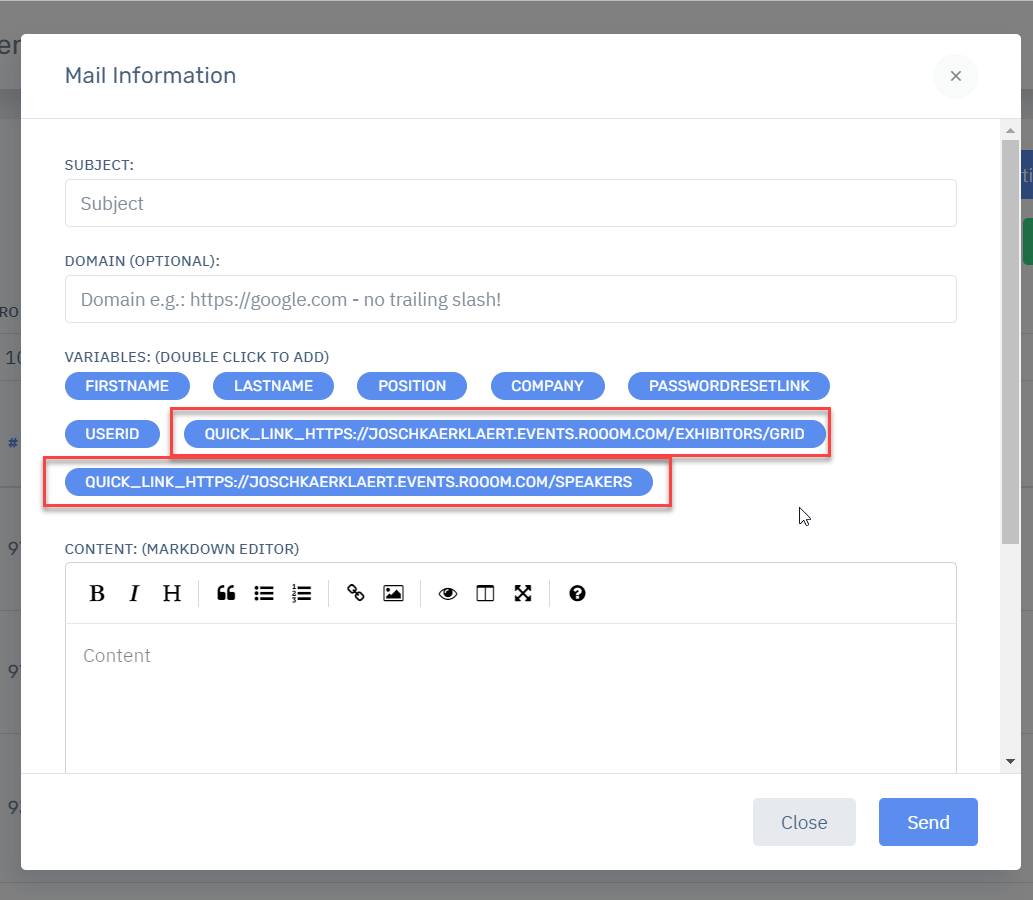 The quicklinks only appear as variables if they are active and valid.