Tags can upvalue your 360° tour. In this article, you will learn how to add additional content using tags.
In each 360° tour, it is possible to add interaction points (tags) and fill them with additional content. The points can be customized in size and color and can be placed anywhere in the object.
Why would you need tags?
The interaction possibilities are great: Texts, images, websites and videos can be tagged. Linking to product websites is especially attractive for stores and boutiques that present their products in a showcase. Thanks to the tags, visitors can directly access the online shop or can watch product videos without having to exit the tour.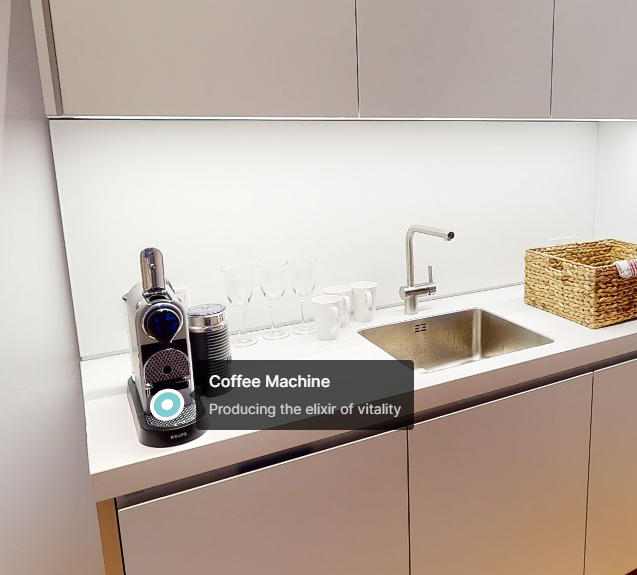 How to add tags?
1. Log in to your rooom360 dashboard and select a showcase. Click the

button to enter the edit mode.
2. Select [+] in the left menu and then Add tag...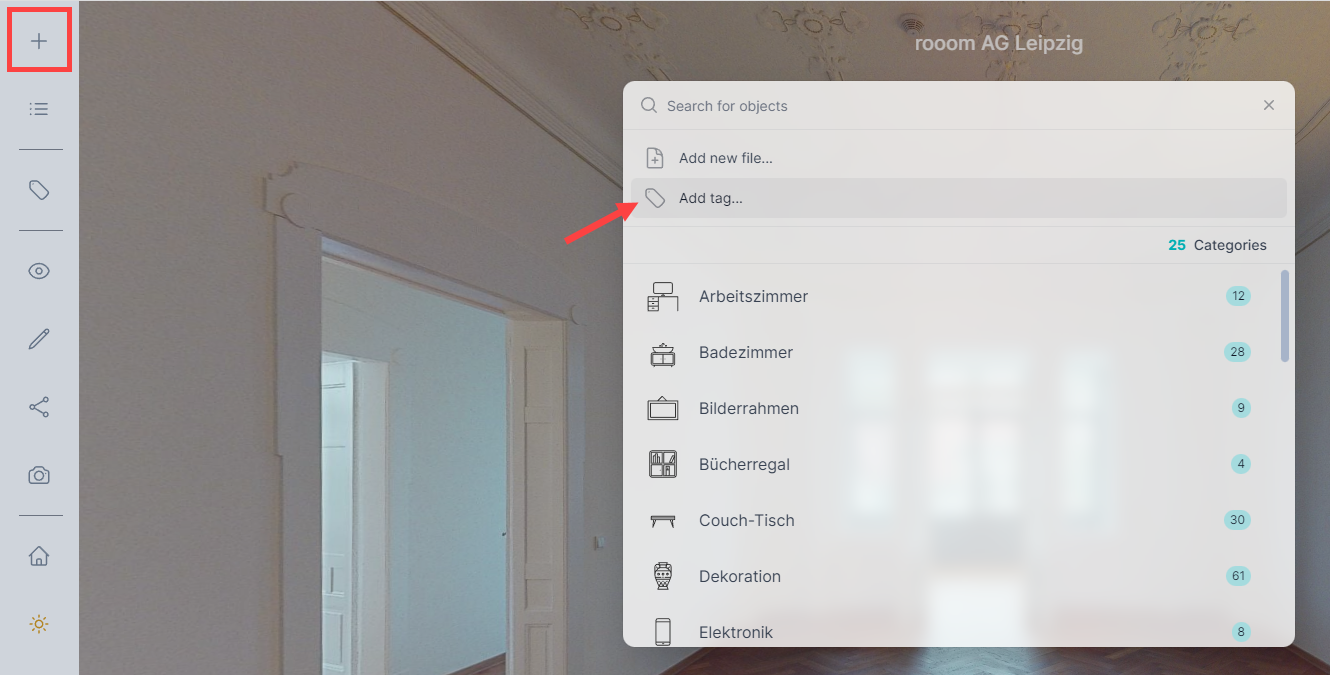 3. Now you can put content into the tag:
Label (title)
Description text
Multimedia URL: Here you can add images or videos via URL. If you link a website, it will be displayed as a mini version within the tag.
Color: Customize the color of the tag via HEX code.
iFrame: Here you can also link media via URL. In this case the content will open in a pop-up within the tour.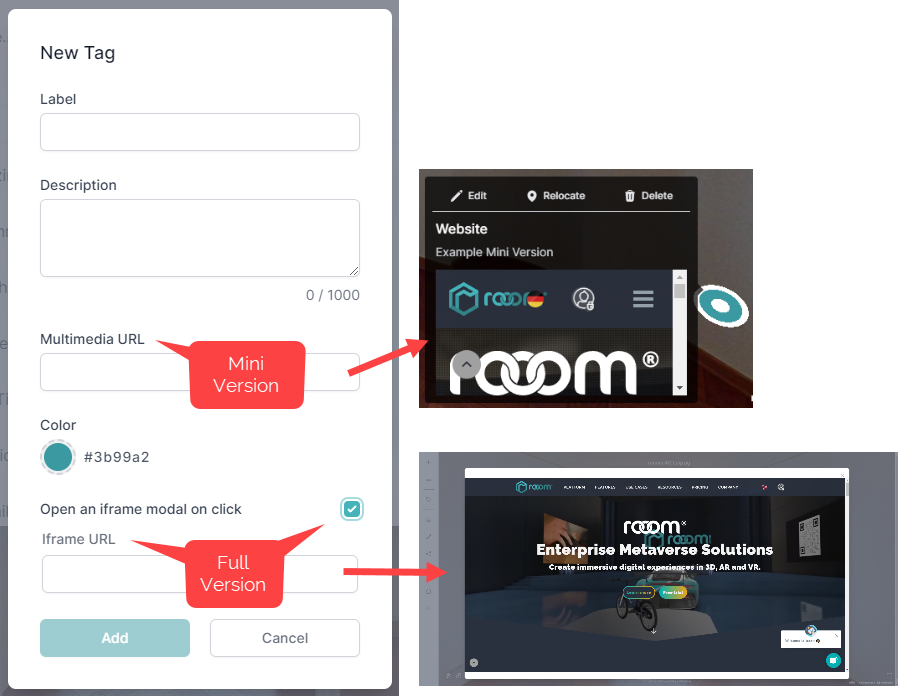 User Experience Tip
Use Multimedia URL for images and iFrame URL for websites.
4. Finally, click Add and select the position in the room where you want to place the interaction point. You can also change the position later.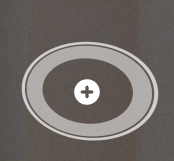 How to manage existing tags?
You can get an overview of all interaction points in the object using the expandable menu on the left side under Tags. Using the tag list, you can go directly to a specific point via "flyout" and edit or delete the tags. Alternatively, you can navigate to the desired point and open it directly.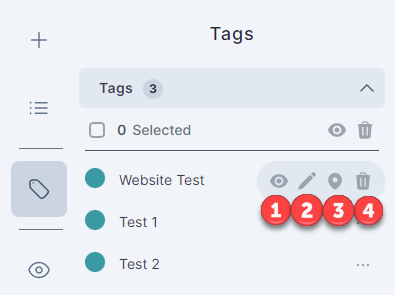 1 - Activate/deactivate
2 - Edit the content (e.g. texts and links - Your changes will only be saved when you click on Update.)
3 - Relocate
4 - Delete
PS: You can import tags from showcases hosted at Matterport via the Mattertags section.