rooom360 allows you to create and edit virtual 360° tours. In this article you will learn how they are created.
rooom360 enables you to digitize real premises and make them accessible online. This is done by taking a 360° scan of the object on site. It does not matter what kind of object it is: From showrooms, hotels, gastronomy, event locations, museums and cultural institutions to residential and business rooms, everything is possible!
How does a 360° scan work?
1. Our team is using professional 3D cameras to scan the premises on site using so-called scan points. At each scan point, a 360° image of the environment is captured. The single points are about two to four meters apart from each other.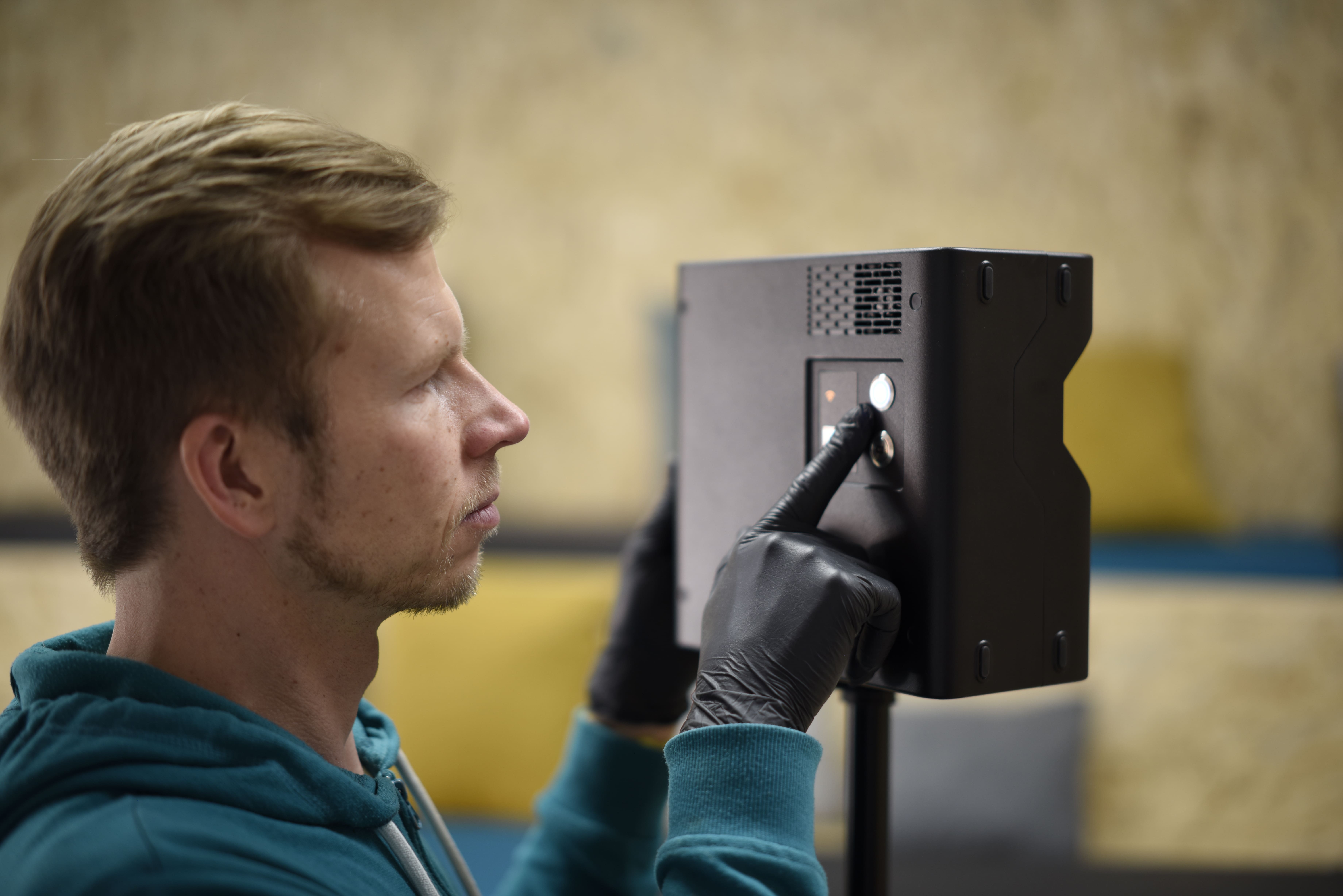 An example: For a small bar with an area of 70 m², 5 scan points are already sufficient for a good result. A medical practice with 300 m² can be mapped well with about 40 scan points. The scan of one point takes approx. 18 seconds. The technology then needs another 10 seconds for the data transfer.
2. Afterwards, the software generates a virtual tour based on the scan points. The individual 360° images are combined to form a seamless 3D object. This is all done automatically within a few hours. The tour will be completed after 24 hours at the latest.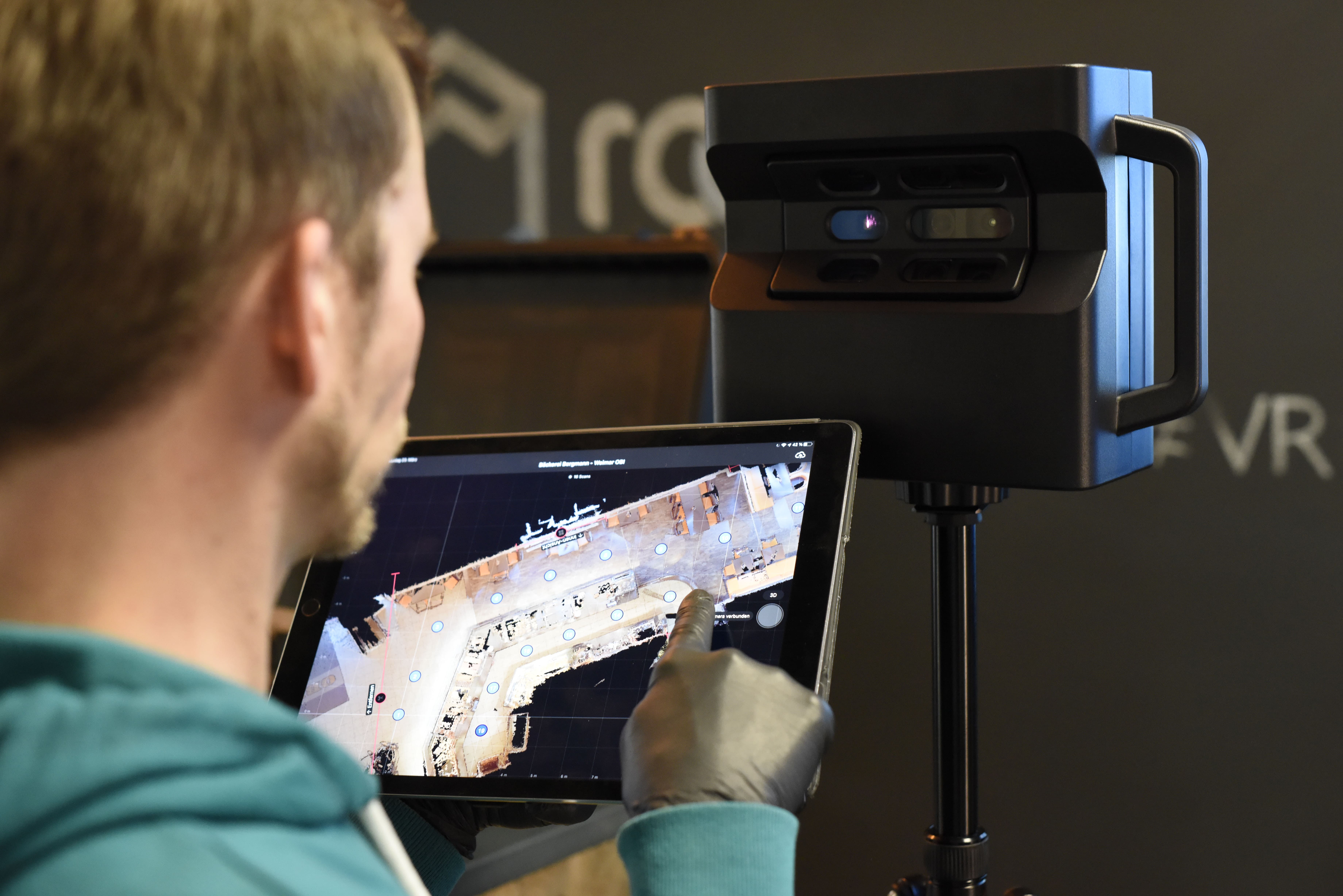 3. As soon as the conversion is completed, the final tour will be provided to you as a showcase at https://360.rooom.com/. The rooom360 application is web-based and can be used without installation. You will be notified by e-mail when the tour is finished.
4. Afterwards, you have various options for editing the tour and sharing it with others.
How to prepare for a 360° scan?
Before we scan the location, you should make sure it is in good and clean condition and that there is no public traffic at the time of the scan. In stores or restaurants, this is usually only possible outside of regular opening hours. The tour will be of even higher quality if you bring along a sense of aesthetics. Are there any inappropriate objects lying around? Are tables and chairs arranged properly? The lighting conditions must also be taken into account: Watch out carefully for reflections, windows, incidence of light and other factors that could affect the result. The best results are achieved in daylight.
Once our team reaches the location, they first need to familiarize themselves with the layout of the space to get an eye for special elements and tricky spots, such as room transitions. You can make our job easier by giving us an overview of the location upon arrival.