The Space Configurator allows external users limited editing of 3D spaces. In this article, you will learn how to let others access the tool.
You can use the Space Configurator to give guest contributors editing rights to colors, materials, displays, media, and links in your 3D spaces. You can simply create a link with a unique token that can be used to access the Space Configurator for editing.
How do I create a link to a Space Configurator?
Open the Space Configurator via the following URL: https://configurator.spaces.rooom.com/
Log in with the credentials of your rooom dashboard.
Select the space you want to share for editing.
Click on the share button in the upper right corner.

Select Editor.
Check Restrict rooms to allow guest contributors to edit only this particular space.

Copy the link and share it with the guest contributors, for example by e-mail.
User Experience Tip
Individual objects can be selected from the object list in the Space Configurator. Make sure that the objects in your space are labeled clearly so that the guest contributors can identify them. Use the "Title" input field in the Space Editor for this.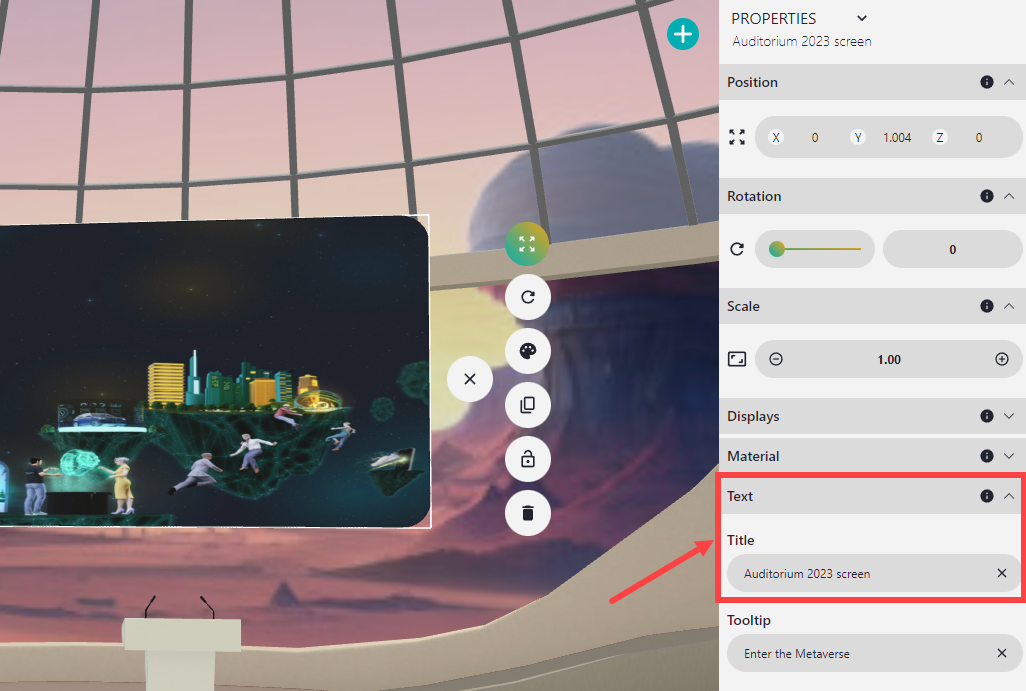 What happens if I deactivate "Restrict rooms"?
If you deactivate the "Restrict rooms" checkbox, guest contributors will have access to all spaces in your account via the link and will be able to invite their own guest contributors.
Please disable this restriction only if you want guest contributors to access ALL your spaces.