You can embed a Space Viewer into your event. This article will show you how to do that.
To add a Space Viewer to your event,
1. open your event in rooomEvents and go to Content and to CMS.
2. Now select a content page or create a new page of type Content.
3. On this content page you can now create a new container.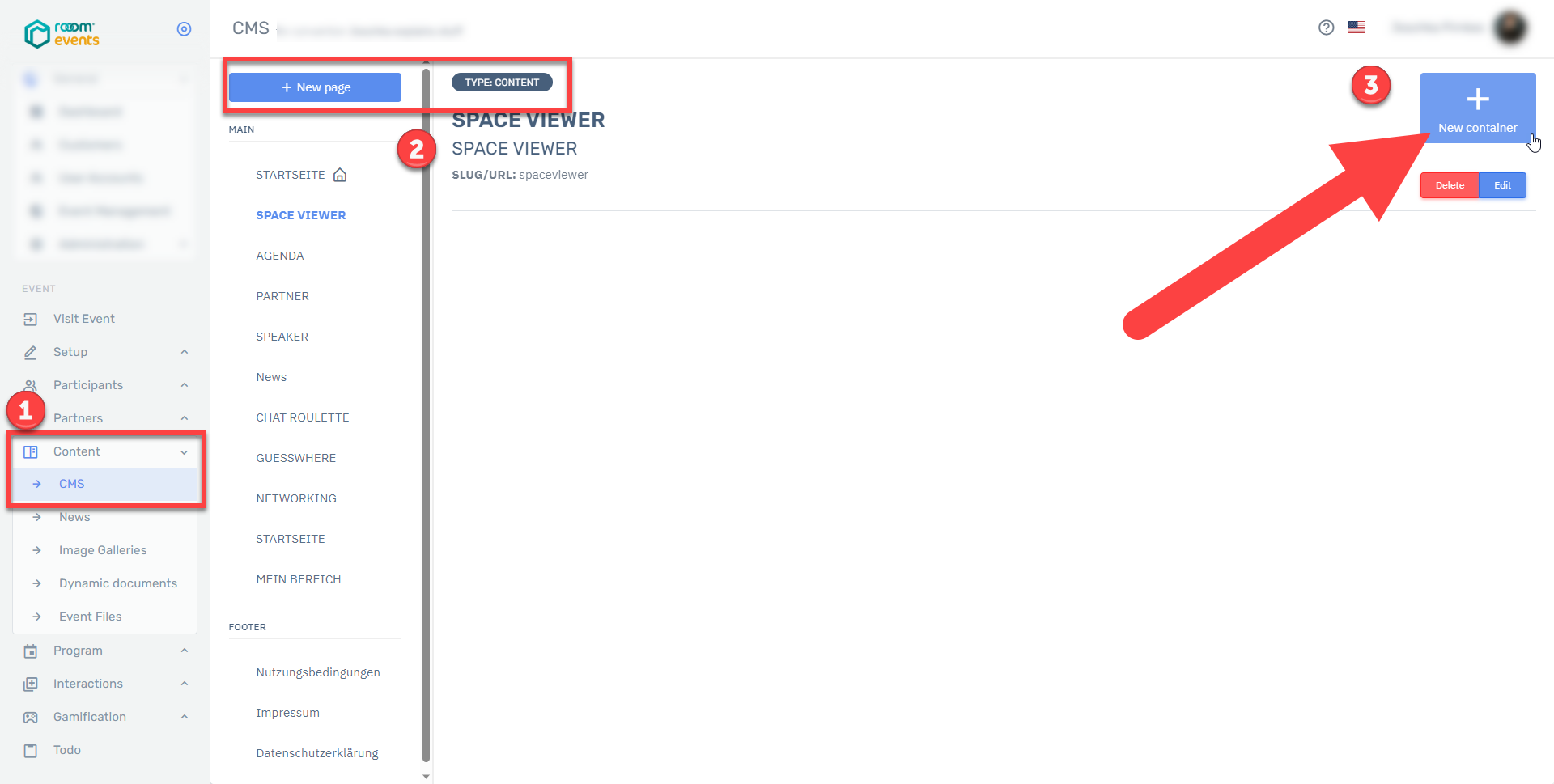 In the modal that opens, click on the rooom button.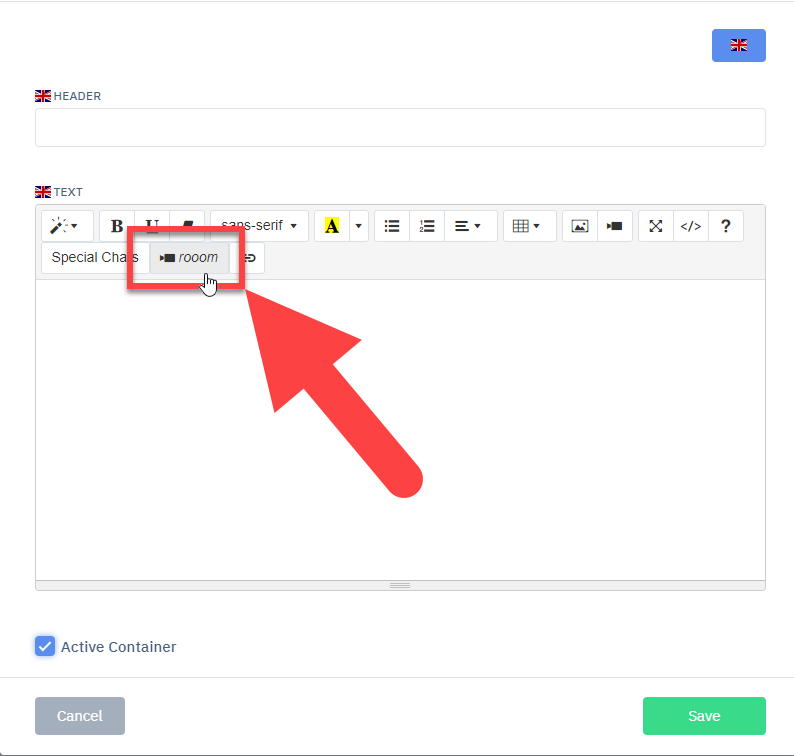 1. Now add the space viewer ID, which is the code at the end of the URL of your space viewer. (Click here to get more information on how to find the URL of your space viewer.)
2. You can also choose which size the space viewer should have on the content page.
3. To make it fullscreen, check the Fullscreen box.
4. Click Insert to add the Space viewer to the container.
5. Then click Save to save the new container with the Space Viewer.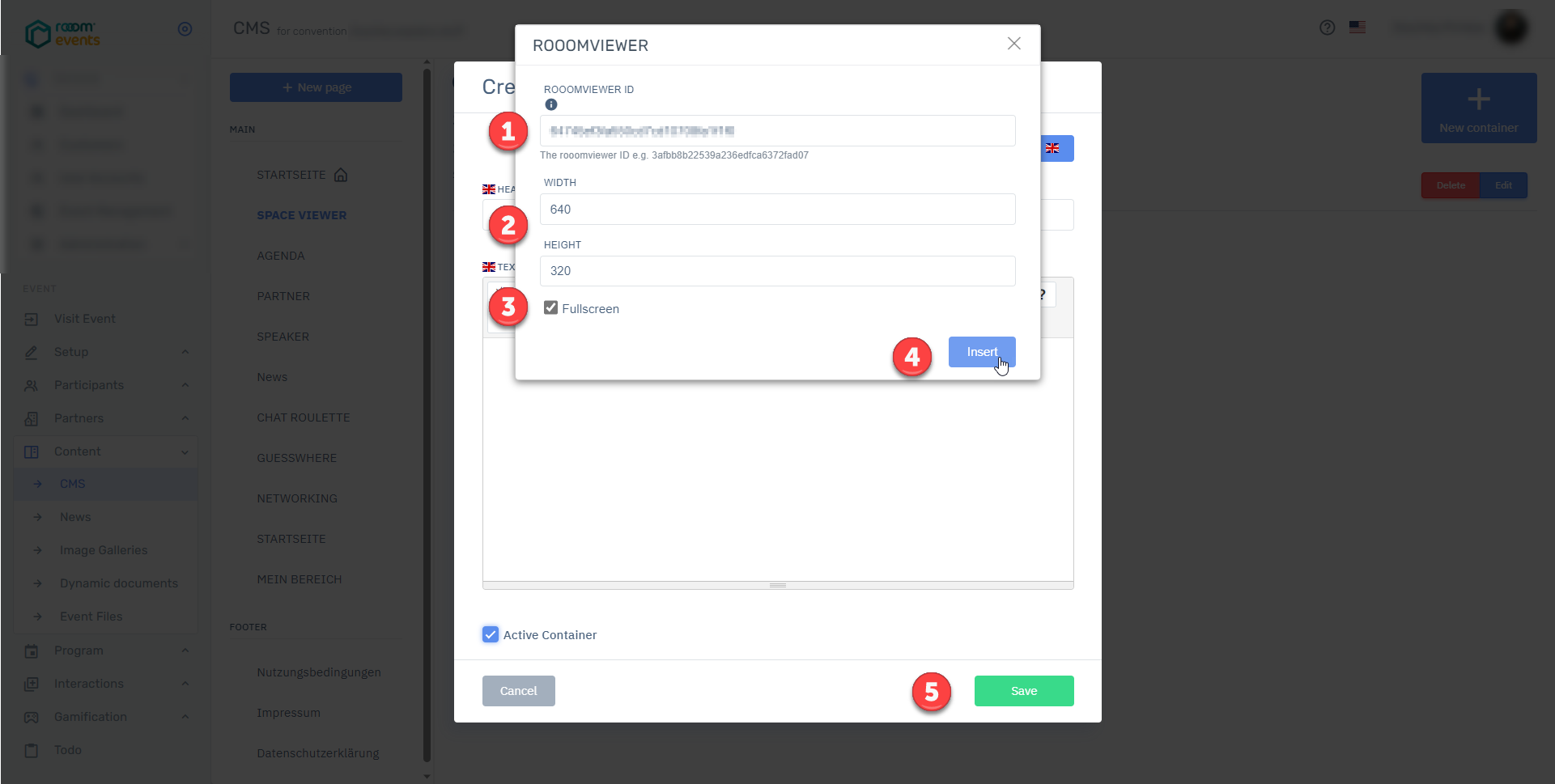 The Space Viewer is now included on your event page.