Annotations are information points or labels on a 3D object. In this article you will learn how to add annotations.
Content
Annotations are labeled points on a 3D model that you can use, for example, to highlight the main features of your product. Annotations are also helpful for marking components. They can also be linked, for example to order spare parts directly.
1. Add annotations only (without categorization):
1. Click on Add annotation. Now the button turns red.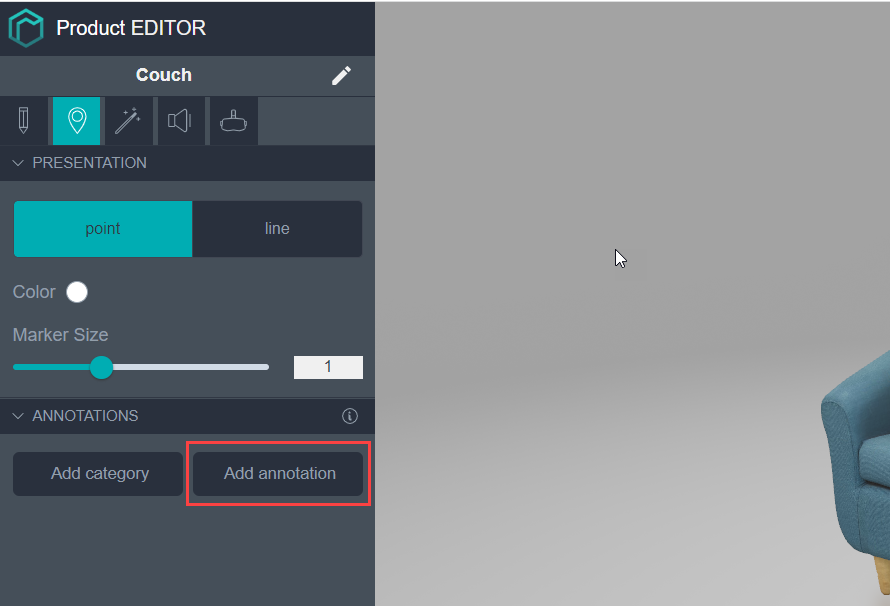 2. Click on the spot on your 3D object where you want the annotation to be located, and it will be placed directly at that spot.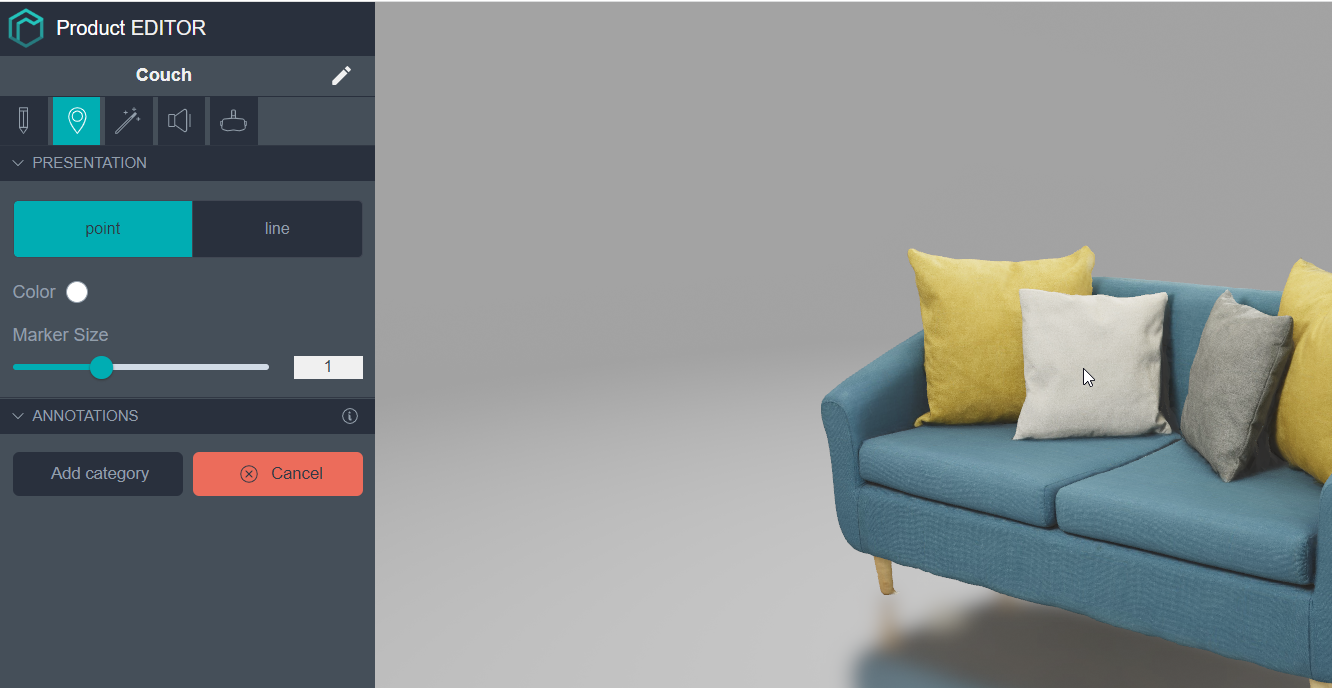 3. Now you can edit the annotation:
4. Click on the pen under Annotations to add text and links (don't forget to save).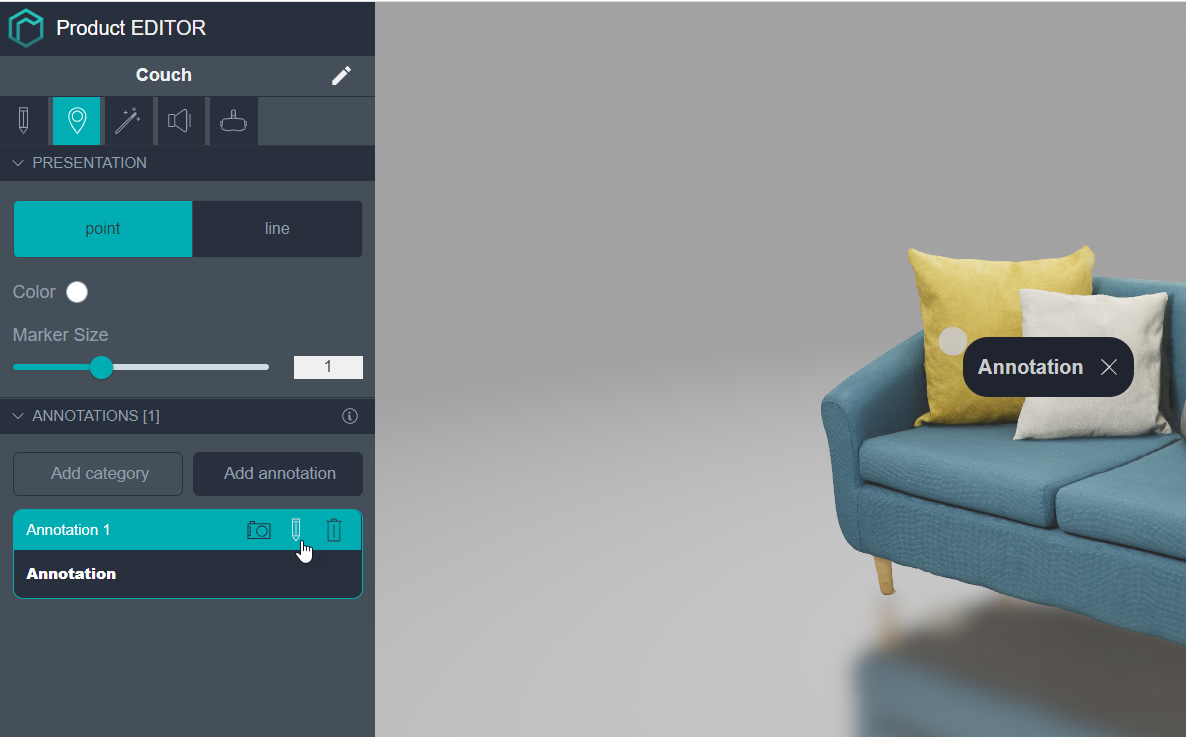 5. When you click on the camera icon, the current view of the 3D model will be saved. This view will then be taken automatically when users click on the annotation in the 3D Product Viewer. You can test this via the preview.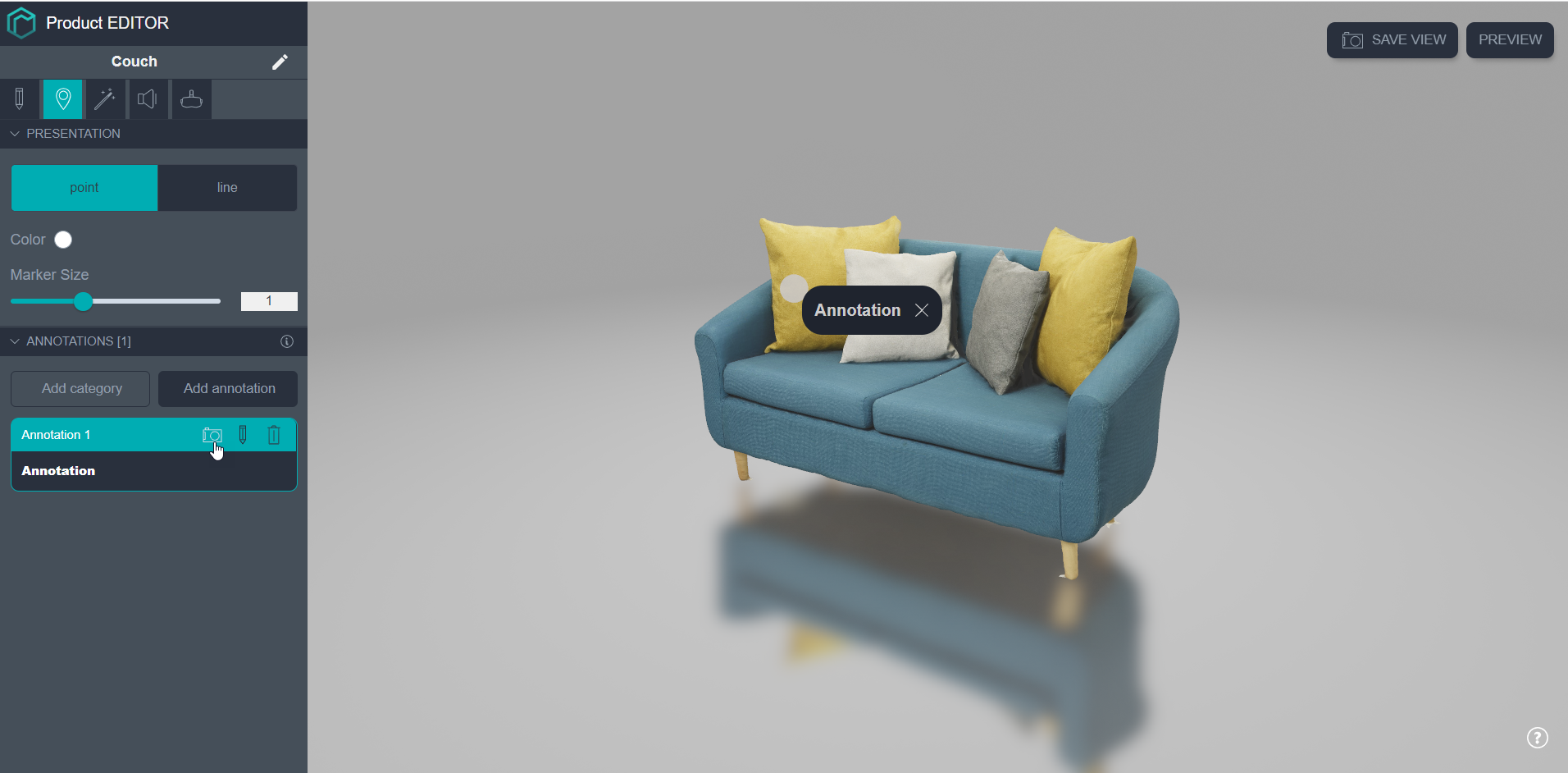 6. If you are not completely happy with your settings, you can delete annotations at any time: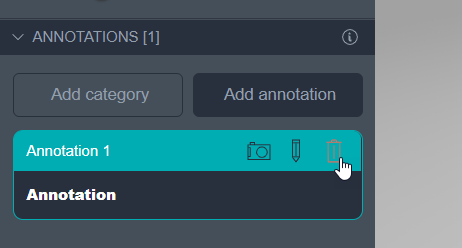 2. Add annotations that are categorized
You can display either individual annotations or categorized annotations. To set categorized annotations, you must first delete all individual annotations.
1. To create a category, click Add Category.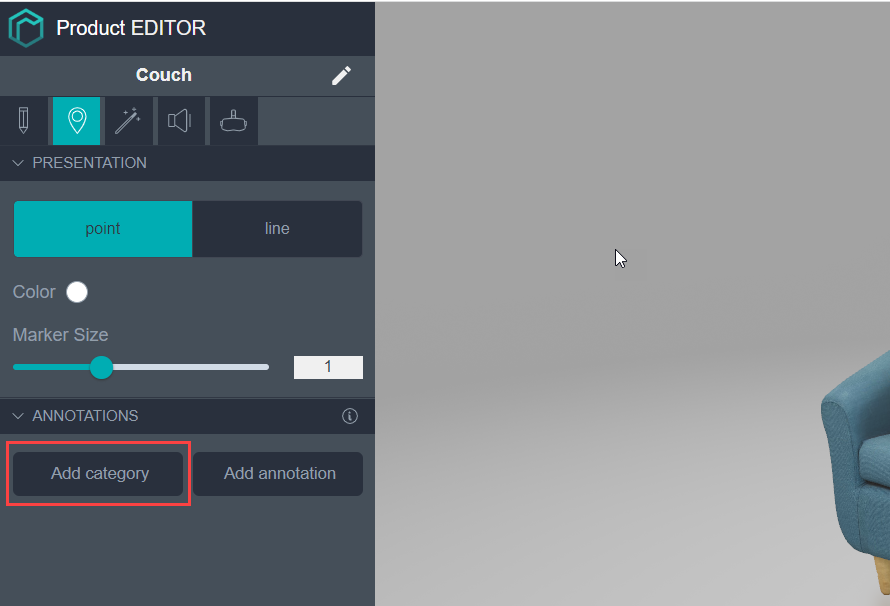 2. Now enter the title of the category in English and German and choose a color.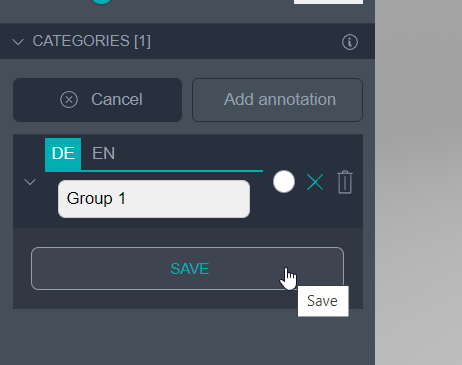 3. Then you can add annotations to the category. Click on Add annotation in the respective category and follow the instructions for setting the annotation.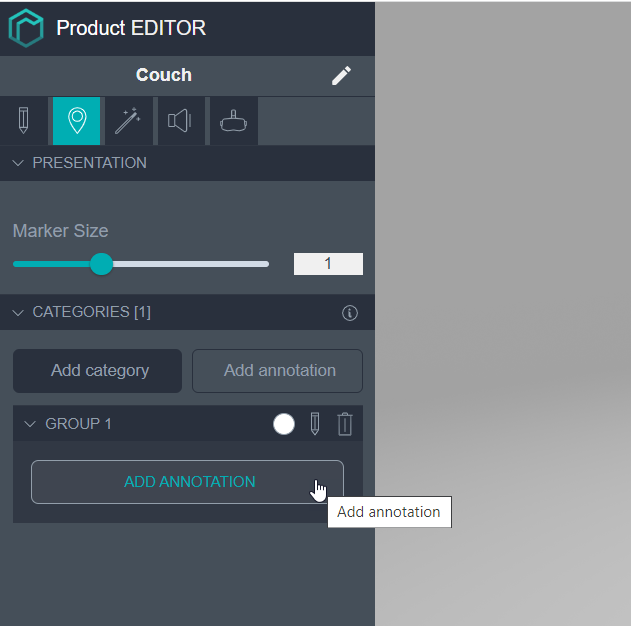 3. Change the appearance of your annotations
Under Presentation you can customize the appearance of your annotations:
Appearance as a point or as a line
Color
Size