You can easily create your personal avatar from a photo. In this article you will learn how to create and place 2D avatars.
Content:
2. Cropping & uploading avatars
Avatar photo requirements
To create a 2D avatar, you need a full-body photo of the person. Here you should keep the following in mind:
Person visible from head to toe
Person standing free in front of a neutral background (no green screen)
Floor and shoes not in similar colors
Person brightly illuminated
Low ISO
Cropped close to body, no border
Min. 72 dpi, 500 px wide x 1.000 px high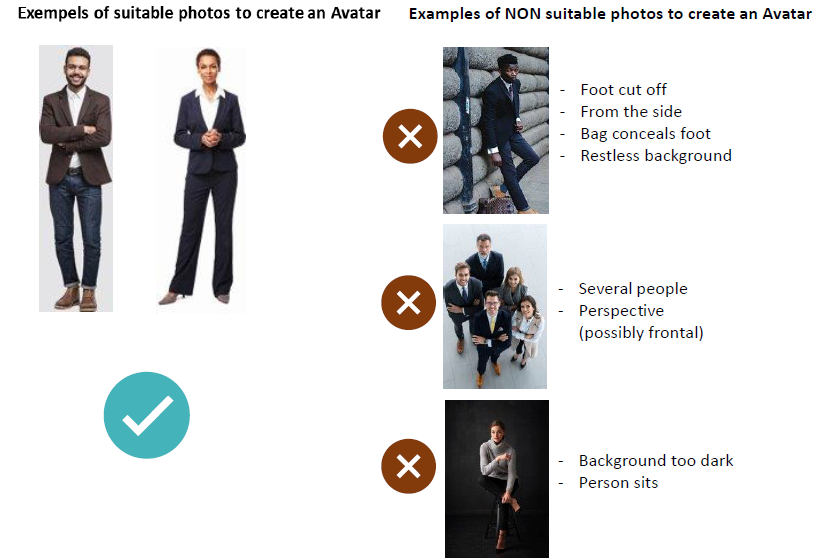 Cropping & uploading avatars
The next step is to remove the background of the photo. You can either do this with an image editing program, or you can use the cropping function directly in the Space Editor.
1. Select the catalog on the right menu bar.
2. Go to My Objects.
3. Select the Images tab.
4. Upload your photo using Upload & Crop.
5. Use the yellow Magic Edge tool to outline the image section in order to separate it from the background.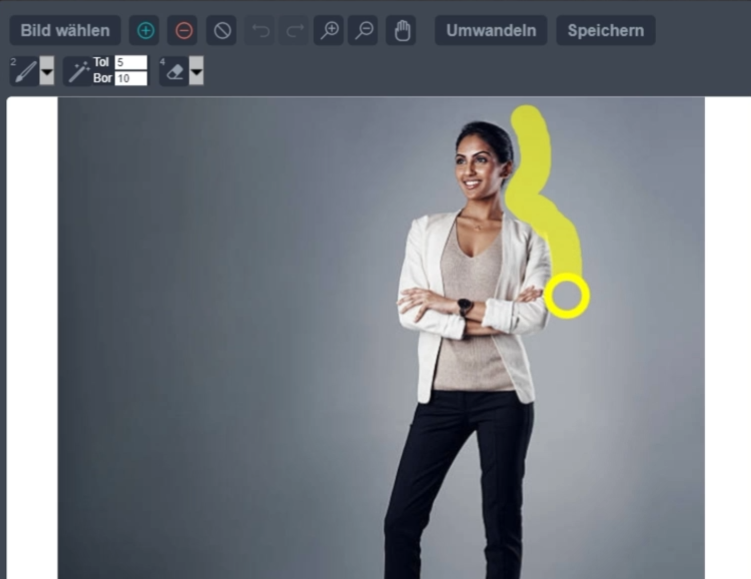 6. With the red Background tool you can mark areas from the background that should not be present in the image.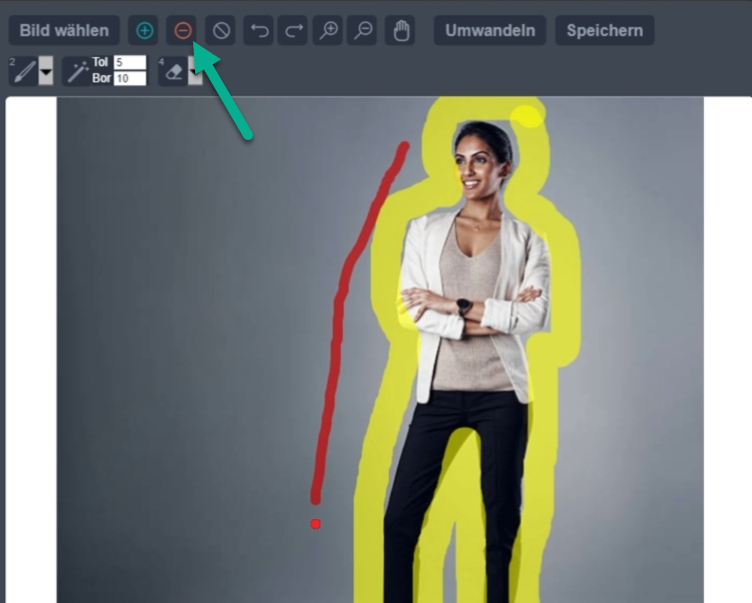 7. Use the green Foreground tool to mark the area of the photo that your avatar should definitely include.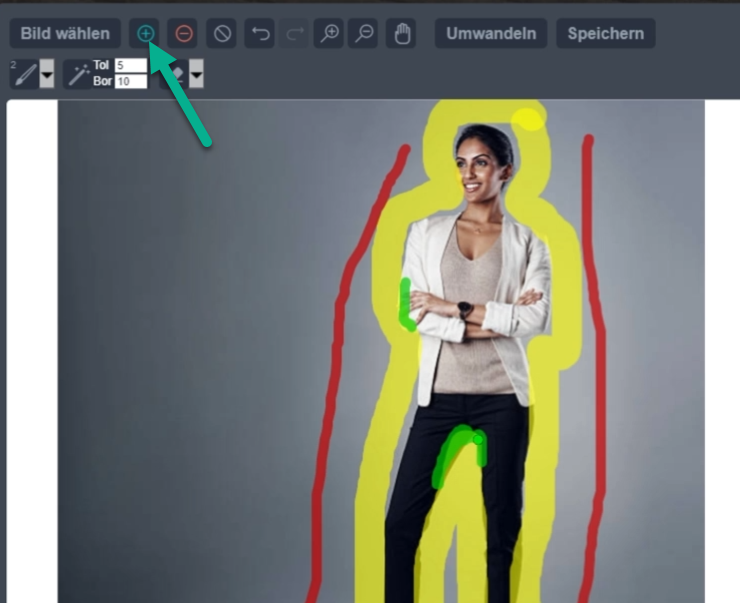 8. Click on Convert to create the cropped avatar.
9 (optional:) If you still want to make improvements, you can rework in the same way.
10. Don't forget to save!
Attention: Even if the background is removed, it is important that there is no space around the person (not even a transparent one). Otherwise, at an exhibition booth, the transparent space could block out other objects, making them unclickable. This is why it is important to crop the photo close to the body.
Placing & resizing avatars
If you already have a cropped photo, you can upload it directly via My Objects > Images. The procedure is the same as for 2D objects.
Select the avatar to make changes. With [+] or [-] you can change the size individually. Here you should make sure that you check the box Rotate to camera, so that the avatar can be seen from all angles.