We deliver virtual reality experiences with and without download. In this article you will learn how to explore spaces in VR.
Virtual reality (VR) makes it possible to immerse yourself completely in virtual worlds. Special glasses or headsets are used to realize this kind of experience.
Our applications support both WebXR (directly in the browser) and the VR system from Oculus/Meta (app download). For high-quality VR experiences, we recommend using the Oculus app.
VR for Oculus/Meta
If you are using an Oculus/Meta Quest headset, you can experience VR spaces in even better quality. We offer a free Oculus/Meta app for this purpose.
1. Download the rooom app from the Oculus/Meta Quest Store (App Lab).
2. Open the rooom app (via the App Library).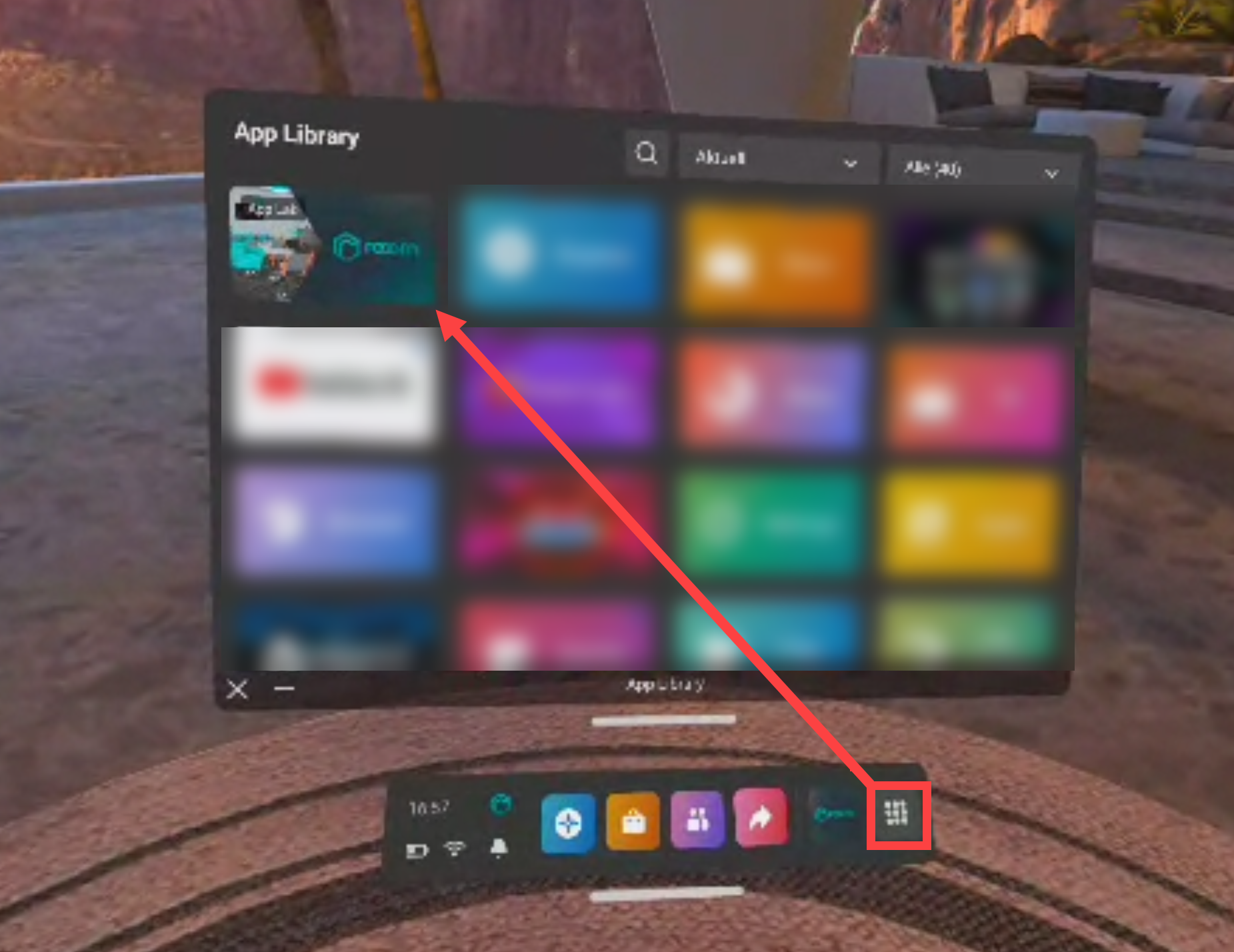 Click here for more information on how to use the Oculus/Meta App of rooom!
Web browser based VR
With WebXR you can experience VR spaces directly in the browser. All common VR systems are supported.
1. Open the 3D Space Viewer of the space you want to visit.
2. Connect a VR headset to your PC. If your browser supports WebXR, it will usually identify your VR headset automatically.
3. Click the VR button at the bottom right, and then click Next.
PS: The 3D Product Viewer also supports VR headsets via the browser. The procedure is the same here. For example, you can grab products, rotate them and view them in detail.