You can share photos with the event community on the image wall. In this article you will learn how to upload and interact with images on the image wall.
rooomEvents social image wall is a feature that allows users to upload selfies and share their emotions during an event. For even more engagement, other attendees can like the images.
1. Go to the menu item Image Wall.
2. Select a file from your local drive. Any size is welcome, but for the best output, you can follow 1920px x 1080px x 72 dpi format without text.
3. Click on Send to upload the image.

4. You can easily delete images that you have uploaded afterwards. If your picture shows inappropriate content, it can also be deleted by the administrator.
5. With the like button you can express your appreciation for the pictures of other participants. The likes are anonymous.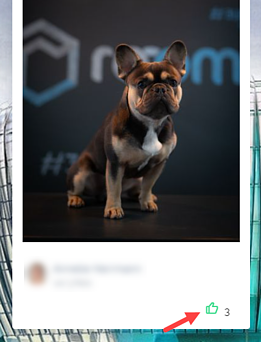 PS: Funny photos can also be taken with Augmented Reality. You can learn how to get an AR projection here.