rooomEvents offers an extensive backend for managing digital events. In this article you will learn the basics on working with the backend.
Login
2. Log in with the e-mail and password of your convention manager account.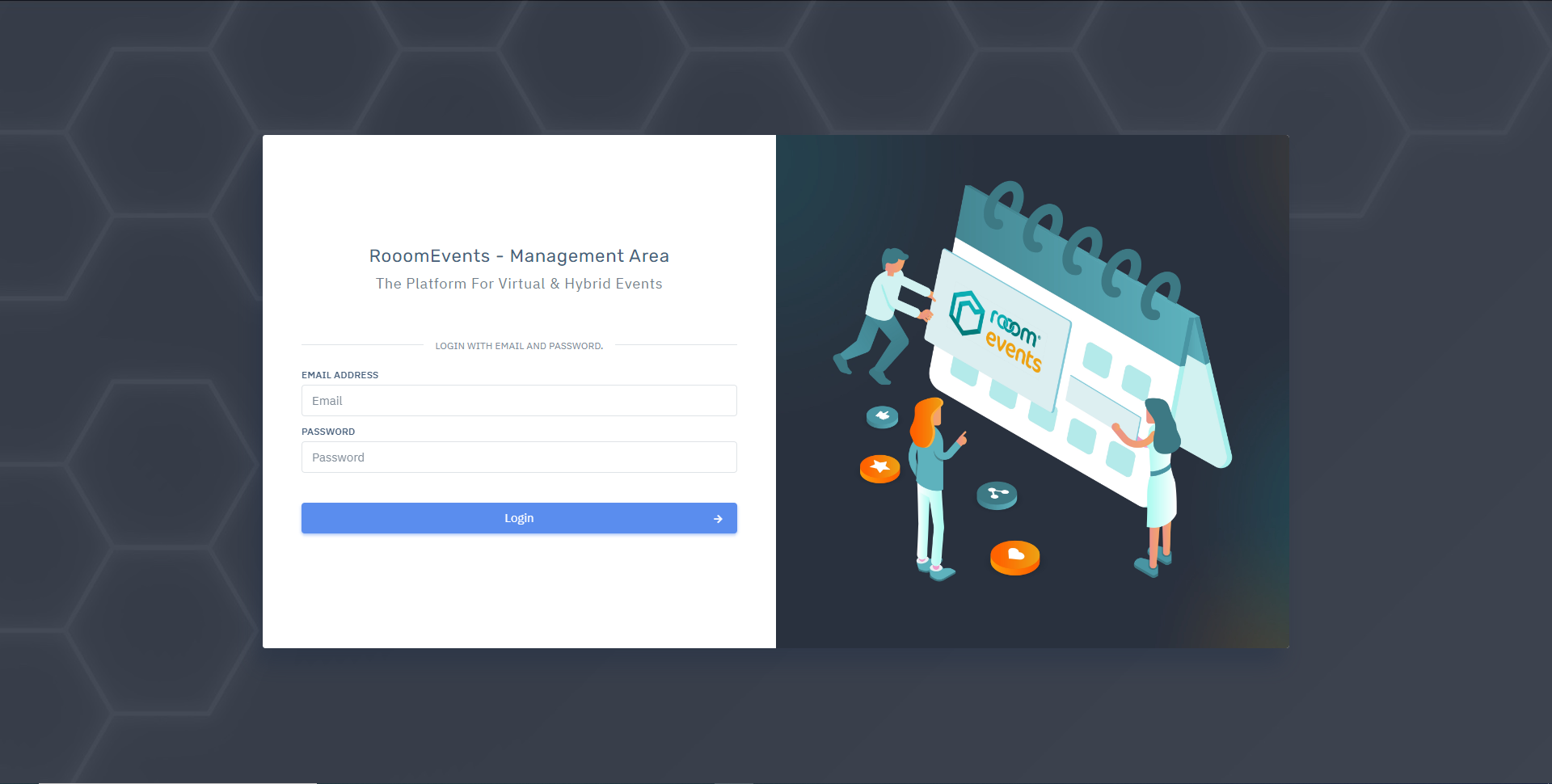 3. After you have finished your work, you can log out by clicking on your profile picture in the upper right corner.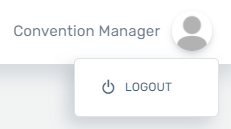 Alternatively, you can also access the administration area via the frontend. Log in to the event and click on your profile picture in the upper right corner. Select Administration and you will find yourself in the backend.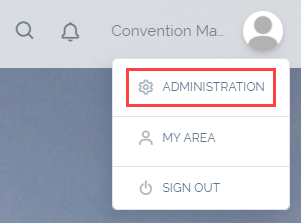 Selecting a convention
rooomEvents is made to manage multiple events at once. Before you work on your convention, make sure to select it either by choosing it on the dashboard or the dropdown menu. If there is no active selection, you will not be able to make changes.
Dashboard:
Dropdown:

Language settings
Backend language:
The backend interface is available in English and German language.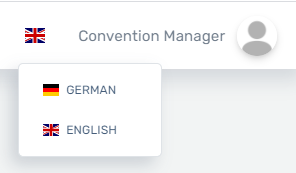 Frontend convention language:
You can define multiple languages for the frontend interface in the general convention settings. Watch out: If you are managing a multi-language event, you will need to maintain certain microsite content for each language separately. This is indicated by a flag next to the field. In this case you can use the language switcher and edit the content in both languages. Before switching, you should save your changes.