You have successfully uploaded your 3D object and now you want to share it with others or use it for marketing activities? It is easily accessible in any browser via the 3D Product Viewer link. 
Content:
Open the Product Viewer
After uploading your product it will appear in your product overview.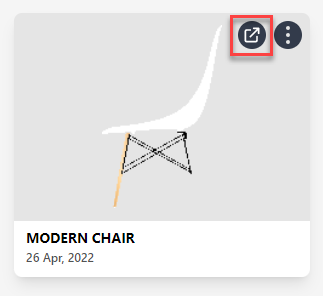 Clicking on this icon will open the 3D Product Viewer for the selected object. You can share this link with others and use it to present your products.
How to share and embed your product
You will find the link to share your product viewer in the three-dot menu under "Share". Here you will also find the embed code to embed the 3D Product Viewer on your own website or e-commerce store. Just copy the embed code from rooom and add it as an iFrame to the HTML code of your website.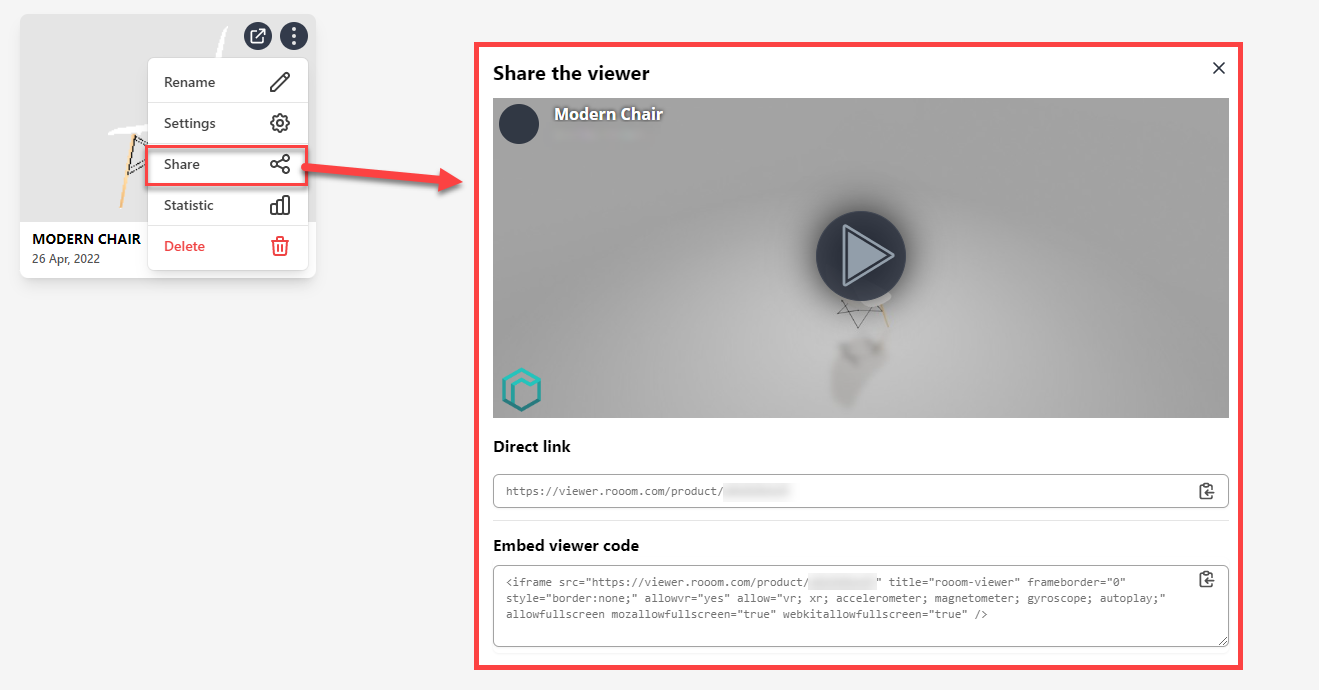 PS: If you host a WooCommerce online store, you can easily use our plugin to embed your 3D objects on the product pages.