rooom offers an extensive space editor for managing 3D spaces. In this article you will learn the basics on working with the editor.
Content
How to activate the space editor
After you have logged in, you will automatically enter your room. Before you can make changes, you need to activate the editor.
Click on the pencil icon (Edit) to activate the editor.
The editor is activated when a dashed blue and black outline is visible.

Now you can select and edit objects by clicking on them.
WATCH OUT: To avoid accidentally moving objects, you should deactivate the editor after your adjustments by clicking on the pencil icon again.
Catalog
The menu item Catalog provides you with our extensive 3D object library. Depending on the package you have booked, you can choose objects like furniture or decoration from different categories and place them in your space.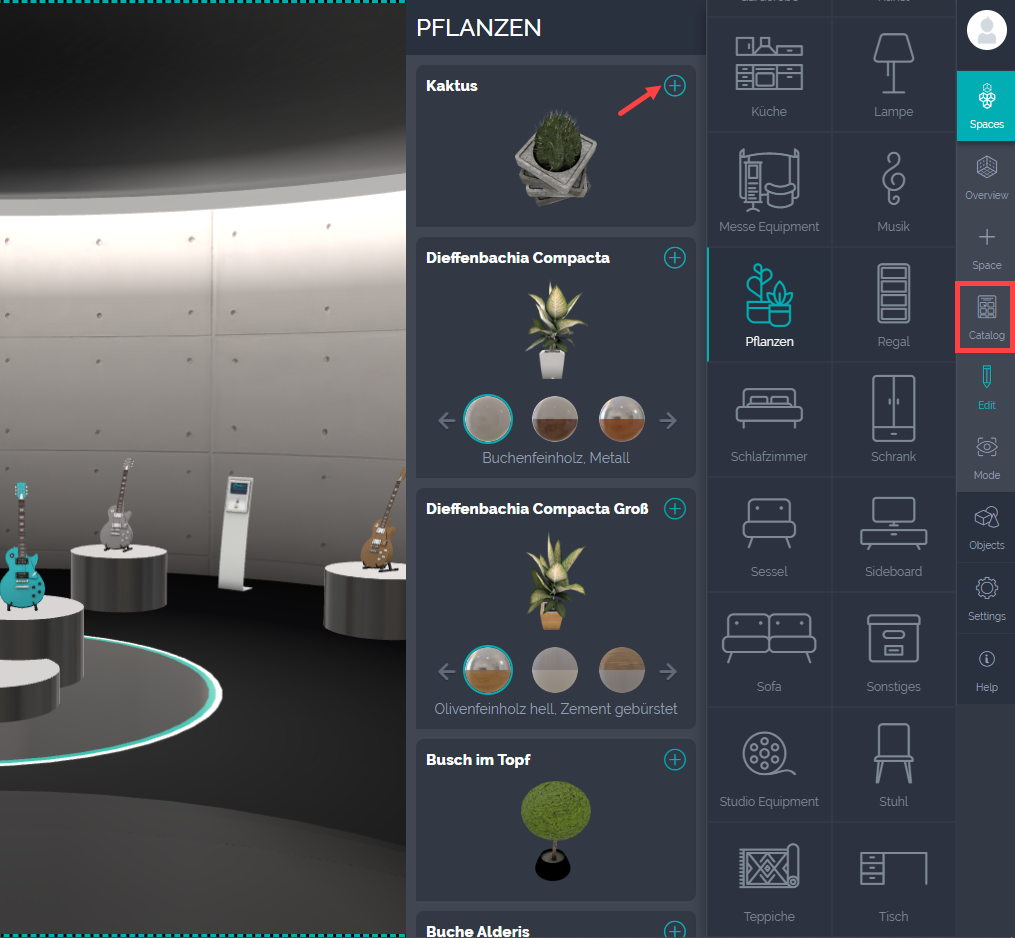 How to add your own 3D objects
After creating your own 3D model, you will also find it in the catalog. You can place it in your space via the My objects tile.